4:00 AM
Shiftone Records
Singer/songwriter/frontman Steve Wilkinson has been plying his craft around Portland for going on twenty years. Jeez. I remember him as a young pup with Gravelpit, back in the days of Belmont Inn. Why do I recall Steve as the original drummer in the band early on? And a different lead vocalist? Or maybe he sang lead from the drums. Or maybe it was a different band. Thrillbilly? It was a long time ago. Anyway, when Steve took over the duties as front-man, that was in the earlyish mid '90s, Gravelpit seemed to jell as one of Portland's chief purveyors of Post-Nirvana grunge.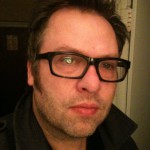 Steve has always projected a Vedderian sense of operatic grandeur. With Wilkinson Blades, his angst seems to have mellowed to a ragged apprehension. Whether or not that is a positive psychological arc, I am in no position to judge. But, here we are.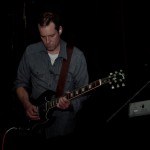 Gravelpit had to change their name, when it was discovered in 1998 that there was already another Gravelpit in Godknowswhere, West Virgina—or some place. Hell, there's gravelpits all over the country—I grew up near one. Well, so our Gravelpit ended up becoming Mission 5. And Mission 5 went on, in one formation or another (always with Steve as loci and guitarist Grant Cumpston orbiting very near by), until just a year or two ago. Which brings us to the recently formed Wilkinson Blades.
One wonders why in the hell a band would name themselves after a relatively well-known British manufacturer of razor blades. Especially after having already been through the whole "Gravelpit" debaucle. But some seem doomed to repeat history until they finally learn something about litigation.
By the way, that's "Wilkinson Sword Classic Double Edge Razor Blades [which have been] improved by Wilkinson's famous triple coating process of chromium to resist corrosion, ceramic for added durability, and PTFE for less irritation." Hey man, if anybody's gonna score some cash off of this fiasco, it might as well be yours truly. If I can swing a promotional deal with the real Wilkinson Blades, why, ka-ching!! Watch for a link coming to this page soon.
Where was I? Oh, yes. This Wilkinson Blades. Apparently the razor blade company has yet to notice the tarnishing of their good name by these nefarious grizzled misfits. At least not so much as to bother issuing a routine cease and desist order. Be that as it may, the newly created Shiftone label, a Portland via Austin collaboration (the commutes must be horrendous) have chosen to throw in their lot with the Blades, for better or worse.
With the weight of all this TMI bearing down upon us like some Sisyphusian boulder, we are given to this place. 4AM . It's a familiar stop along the weary highway, a dusty outpost for the misbegotten where troubles are coin of the realm. There's a certain gray brown aspect to all of this, similar in shade to Richmond Fontaine's Wily Vlautin's perspective. Although the material here (let's start with the two covers—Lee Hazelwood's "Some Velvet Morning" and Chris Newman's "Crippled Mind") is absolutely cheery by comparison.
Long ago, before he was an American music icon, Neil Diamond was a Solitary Man. He spoke to the brooding (primarily male) loner in all of us, writing and recording an incredible number of great songs—many of them hits—for the Bang label. Songs such as, "Solitary Man," "Cherry, Cherry," "Girl, You'll Be a Woman Soon," "Kentucky Woman," "Red, Red Wine," "I'm A Believer," "Shilo," and many more. An amazing string.
And that is where we pick up our tale. Because on "No Exit" Steve Wilkinson sounds a great deal like a young Neil Diamond, specifically singing "Shilo." Matt Berninger of the National comes to mind as well, but Neil Diamond is the one. There is a yearning quality in Steve's barren baritone. A sense of resignation and remorse etches the chiming drone of guitars. Grant Cumpston's fiery solos burnish the song to a polished sheen.
The first time I heard "Bug River Blues," I thought it was Fernando Viciconte singing. Jagged electric guitar ripples across the western skyline with rustling acoustic guitar beneath. The song's style and setting vaguely recall Greg Kihn's "The Breakup Song" from the early '80s, while capturing that traditional prairie wind of songs like "Ghost Riders in the Sky" and "Thunder Road."
There is also strong melodic and structural resemblance to Townes Van Zandt's "Rake" in there somewhere—and Steve's voice and delivery bear some similarity as well. On top of all that, the slashing guitars of the bridge sound very much like early-day Love, circa "7 and 7 Is."
The shimmering, electric 12-string descending bass line of "No One Alive" calls to mind that on the Byrds' song "Chestnut Mare," with a Tom Petty veneer overlain. A hint of Vedder-like intensity creeps into the vocal, intense, but not angry.  A sparkling guitar solo in the middle ratchets up the zeal factor by a power of ten.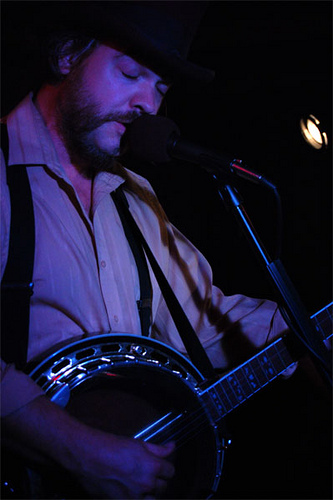 A horse of a completely different color is the old-time, blues-on-acid voogum of "Scared of You." Some sort of mini-marimba, along with eerie banjo and slide guitar from Professor Gall (Drew Norman) lend a general creepiness to this short piece. Vocally, you have Steve portraying a young John Lee Hooker. Cool.
The Blades' take on Lee Hazelwood's "Some Velvet Morning" is faithful, but Steve's voice is more tuneful, like Johnny Cash, and guest Sara Jean Zito is everything Nancy Sinatra wished she could have been (on pitch, for one thing). Wendy Berner's plaintive cello instills a sense of  wary mystery.
Chris Newman's "Crippled Mind" is rendered with consummate grunge oblige, smoother perhaps than Chris himself might do it—but there is no doubt that Steve makes the song his own with great power. The arrangement sews a thread of Neil Young's "Helpless" into the cloth. And, speaking of Love, there's an element of "Signed, D.C." from their first album in Chris' original composition as well. It's a deep and heavy song. Very real.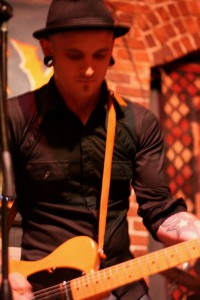 It might seem sort of weird, but the verse of the poppy "Sunshine Now" vaguely hints at the verse of Kansas' "Carry On My Wayward Son," but with more of a Wilco/Jeff Tweedy feel. Yeah, see? Weird. Anyway, guest Anthony Lambright fires off a rocket of a guitar solo, while regular Blades stage drummer John Beyer contributes solid punch in the breakdown. The outro is solid Hollies, "Bus Stop" era.
"Holding Me Down" walks on the country side of town, a touch of classic Glen Campbell croonery and John Hartford deadpan, filtered through the darkened glass of Drew Norman's prickly banjo and moony slide guitar phrasings. Steve's somber assessment of the passage of time and emotional tide reflect hard-worn regret without spite or rancor.
Storming onto the audio landscape like Peter Buck on REM's "Driver 8," Lambright shines on "It Might Hit Me" with lead guitar that sounds like a bucket of bolts rattling around in the back of an old pick-up truck—amplified multifold. A brittle, broken cry creaks into Steve's weary voice as he mutters solemnly, not unlike Soul Asylum's Dave Pirner or Paul Westerberg of the Replacements mixed with Michael Stipe. Lambright's brief, fiery solo in the middle compliments the tension created in the arrangement—in which Steve plays all of the other instruments. Powerful and memorable.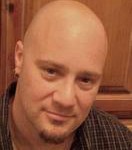 Tinges of remote bitterness and detached, introspective anger shade Steve's lower vocal range, that early Neil Diamond-meets-Matt Berninger brusque edge, on "Wishing I'd Never Known You." Rich Landar's whining B-3 organ tones and Pete Vercelotti's low-slung twang guitar add ambient angst to a tale of incipient drama. "Eyes are shut the mind is racing through the hours of the day/Time is moving slowly, I somehow find a ride to move away/Drifting off, faded out, washed-up in the center of our space/Wishing I'd never known you then."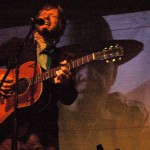 Producer/engineer Rob Stroup's militant snare and haunted, moaning lead guitar cry supplement the pretty ballad "Walking In the Snow." Vocally, Steve moves well beyond his comfort zone into new, very satisfying territory, displaying depth of feeling and a range of emotions he has previously not explored with such intensity. It's his own voice. It doesn't sound like anyone else. By George, I think he's got it. A beautiful song beautifully rendered.
Steve Wilkinson isn't re-inventing himself on this album. The actual band, the Wilkinson Blades, never actually perform together here. This is a solo album with benefits. In that regard, it is perhaps the most accessible album he has ever produced. While he does so occasionally, Steve isn't required to at all times compete with the sonic onslaught provided by a complete rock ensemble. The more restrained instances afford him the opportunity for vocal reflection—which occasions the comparisons to Neil Diamond, which he would not necessarily otherwise receive.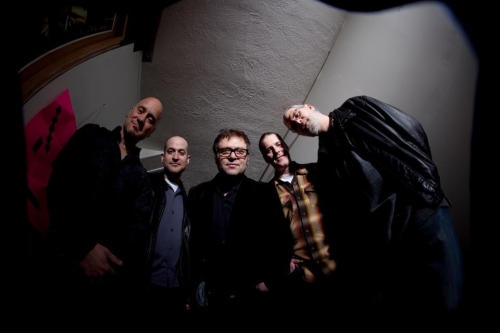 The songs here are solidly written, delivered earnestly and with substantial command. At this point Steve Wilkinson is a seasoned veteran. He is not likely to alter his musical stance or perspective much. Still, if he continues to mine the vein he explores in "Walking In the Snow" it is quite possible that there may yet be a diamond of his own to be discovered.
Wilkinson Blades celebrate the release of 4AM on June 9th at Secret Society Ballroom