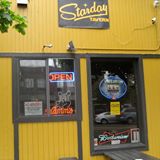 While we would love to see this as testament to the power of the press, there is no such thing as either (power or press). There is, however, breaking news to report in regards to Steve "Pearly" Hettum's Wednesday Night Open Mic exodus from Eugenio's to the Starday Tavern: the Division Street camp has relented.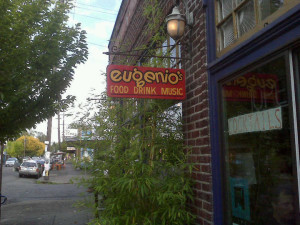 That is, Eugenio and his landlord, the recording studio, have managed to come to some sort of agreement on the subject of music on the premises. Apparently said landlord has relented. Somehow Eugenio was able to impart to his landlord the financial benefits in having a Wednesday Night Open Mic. It's typically a dead night, transformed into a room packed with patrons by the music. At last the landlord finally saw the potential for remunerative reward in the scenario—and called off the dogs.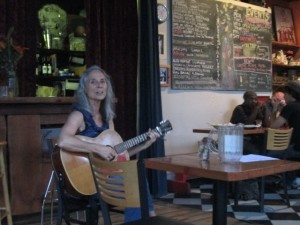 The upshot of all this is, beginning March 5th, Pearly is taking his Wednesday Night Open Mic back to Eugenio's. It will be all-acoustic there of course. We don't want to go hog wild with the volume, fer chrissakes. But there is an added upside to this turn of events.
Owner of the Starday Tavern, Jon Wallace (who also owns Duff's Garage), graciously allowed Pearly to move his open mic there to Thursday nights. So there's a great two-for-one piece of kismet in all of that.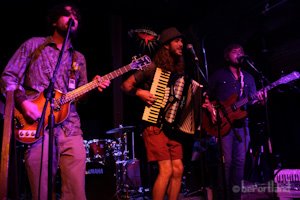 In addition, the small stage and lack of volume constraints at the Starday will allow Pearly to open his festivities to bands with drummers and musicians with electric instruments. The opportunity will be for small groups that used to be able to play at Eugenio's, but—owing to the volume of their presentations—can no longer. They have found a new home to present their talents. I'm looking at you Glue Horses (http://vimeo.com/28697652). Are you guys still around?
So the vibe will be different for those Open Mics. But not much different. Because if Steve "Pearly" Hettum is serving as master of ceremonies, one can be certain of an air of conviviality and encouragement to musicians of all stripes and types and talent levels. And for a person, such as myself, who just loves uncovering music at the ground floor, Steve is the one to bring those musicians to the fore.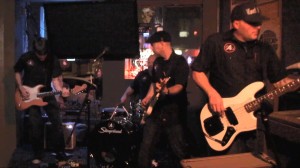 Now, two different Open Mics from whence there once (recently) were none. Wednesday Night Open Mic will be returning to Eugenio's, beginning in March. And also beginning in March, the Starday will provide their small stage and PA for Thursday Night Open Mic. These are golden opportunities for musicians looking for knowledgeable and appreciative audiences for whom to perform their creations.