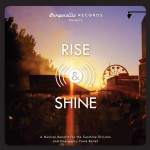 Rise and Shine
Burgerville Records
Over the years I've reviewed dozens of various artist compilations comprised of the works of local artists. KGON produced a couple of collections in the early '80s. I reviewed Volume 2, the Homegrown album back in 1982. KKRZ, Z100 gave us in Pride of Portland in 1986. Since then, there have been other radio station related promotions, such as Church of the Northwest in '96. There have been theme-oriented productions, such as Used to Be—Blues From the Pacific Delta, surf albums: a couple of volumes of Hot Rods to Hell and PDX a Go-Go, which I reviewed a month or two ago.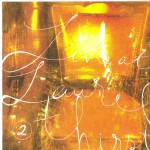 There was Rose City Blues Festival – The Album from 1987, the inaugural year of the fest. That record stands out as one of the best local live albums of the '80s. Actually, we've seen tons of blues compilations: All My Friends Can Sing from 1997, A Taste of the Blue Rose from 1998, and Portland Genuine Blues from 2003. Venues have always been a source for live (or otherwise) anthologies. Satyricon sponsored a studio venture, but in addition there was Dean Fletcher's incredible series of Live at the X-Ray cassettes in the early '90s. Later there were others, such as a couple of Live at the Laurelthirst editions in 1994 and '98. There was Live From Mt. Tabor in '95.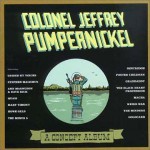 Local labels have regularly released compilations. Mike Jones' Schizophonic label was one of the first in 1990, gathering eleven high profile bands and a poet for the initial I-5 Killers series, which ended up numbering three that I know of. Cravedog Records released at least a couple volumes of Can't Stand the Smell. There were non-sequitur packages, such as From Portland with Love in 1998 and Ramen Holiday in 1999. There was a various artist concept album, Colonel Jeffrey Pumpernickel, conceived in 2001 by the ubiquitous Chris Slusarenko.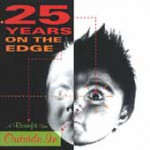 Then there are the circumstances wherein bands contribute their creations for a greater cause, such as the Rose City Project supporting the Rose City Music Foundation, which provides musical instruments to school music programs across the city, and 25 Years On The Edge-A Benefit For Outside-In from 1994. But—of all the myriad various artist compendia ever to have been released in this region—none can touch this one. Not even close.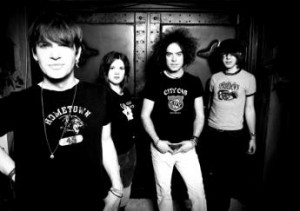 For one thing, it's a two-disc set with forty local bands (!)—each kicking in a song to the package. And what a varied array! There are a ton of top tier acts here: Dandy Warhols, Blind Pilot, Blitzen Trapper, Pink Martini, Black Prairie and Y La Bamba, Typhoon, Ramona Falls and Lost Lander. Elliott Smith makes an appearance via a submission from David McConnell of Goldenboy.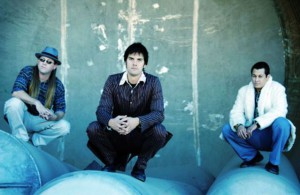 There's a solid line-up of local performers, such as Radiation City, Loch Lomond, Minus 5, Sallie Ford and the Sound Outside, Horse Feathers, Weinland, AgesandAges, Dolorean, Floater, Casey Neill and the Norway Rats, and many other exciting veterans and newcomers, each donating one of their best tracks to this noble cause. Heck, police chief Mike Reese's band the Usual Suspects toss in a tune. That's dedication!
How did the constabulary get into the picture, you ask? Well, because this effort is in support of the Sunshine Division, which is overseen by the Portland Police Bureau. The Sunshine Division has been in operation since 1922, distributing emergency clothing and food supplies to people in need throughout our community. During these trying times, their resources are being severely challenged. So, obviously, they need all the help they can get, especially as we move toward the darker, starker months.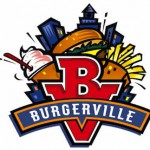 That's where Burgerville restaurants became involved. Though short, Burgerville's illustrious career as a record label (and sole retail vendor) has been almost as successful as their Pepper Bacon Cheeseburgers. Their inaugural musical venture, last year's Shakers' Sessions, benefitted the Brian Grant Foundation—a resource for victims of Parkinson's Disease.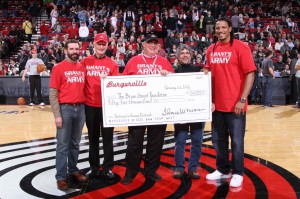 Burgerville ended up contributing $54,000 to The Brian Grant Foundation after selling all copies of Shakers' Sessions. They're displaying this compilation for a limited time—as long as supplies last—and, at only $12 per set, they probably won't last long. Profits from all sales go to the Sunshine Division.
As mentioned in the Shakers' review, Burgerville is a locally owned venture, founded in Vancouver in 1961. They have committed themselves to going green whenever possible, sustained one hundred percent by wind power. They compost their food waste and conscientiously recycle. They make every effort to use fresh, local produce, natural beef and cage-free eggs. Burgerville even provides health care for their employees—unusual in the fast-food industry. And they help to fund this and many other worthy projects through the course of the year.
Befitting the title and theme of this album, one of the discs is referred to as "Rise," while the other is "Shine." Perhaps by design, most of the "big names" make their appearances on the "Shine" portion, while more of the up-and-comers open the show on "Rise." Taken literally, the names of the discs would vaguely indicate those consignments. Although, this is not to say that the first disc is in any way inferior or less professional compared to the more star-studded latter. There is a lot to recommend the "Rise record.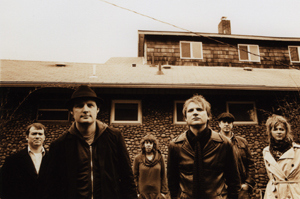 It falls to Sara Jackson-Holman to lead off. She provides "For Albert," from her new album Cardiology, which was reviewed last month in these pages. It turns out to be a smooth, cool disco number after an unwinding of Beethoven's Für Elise. She is followed by McDougal, a solo performer of some gusto. He belts out "Ready, Begin" with a Woody Gutherie flair, while living up to comparisons with Tom Waits and the Avett Brothers. Casey Neill & the Norway Rats give us "All Summer Glory" from 2010. The Rats are an all-star cast including Jenny Conlee (Decemberists), Little Sue, Chet Lyster (Jessica Williams, Eels) and Ezra Holbrook. Neill's gritty drawl is Stipe-ian in context in the verses, turning supple in the anthemic chorus, buffeted by buoyant vocal harmonies.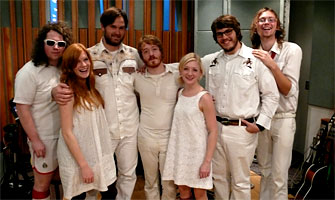 Star Anna Bamford turns in a faithful acoustic version of the Stones' "Sister Morphine," replete with detached, somnambulant vocal. Speaking of REM, the Parson Red Heads traveled to North Carolina to work with Chris Stamey (db's, and has worked with everybody) and Mitch Easter (Let's Active, "Drive In Studio") on songs, that were released on their new album, Yearling, last year. Easter engineered several early REM albums and the smooth vocal texture of Redheads Evan and Brette Marie Way on "Burning Up the Sky" exhibits a similar attention to sonic detail. The Redheads gained some local acclaim earlier this year, appearing on an episode of Portlandia, where they participated in the musical skit "Dream of the 1890s."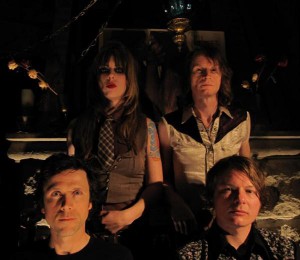 Allalujah Choir's "I Swear I Saw You" brightens from the input of Weinland's Adam Shearer, the song's vocal arrangement sounding all feathery Crosby, Stills and Nash-like. As for Weinland, they submit a sadly sweet "Los Processaur," the folk swept title track from their new album, due out at the end of the month. Similarly the glam-punk New York Rifles (propitiously named by Courtney Taylor) add "Girl Shaped Girl," which is the title track of their new album. Vocalist Scott Young channels Patti Smith imitating the Divinyls' Christina Amphlett while fronting the Dandy Warhols doing the Buzzcocks. An interesting little ditty to be sure.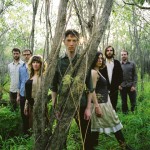 From Alright, You Restless, their album of a couple of years ago, we are bequeathed "So, So Freely" from AgesandAges. Breathless momentum (sounds like the intro to "Get Back") propels campfire harmonies. A comparable energy drives "Anthem" from Water Tower. Water Tower are preparing to move to California for a year, in order to build their fan base down south. They sound sort of like the Pogues with teeth, here recorded very live. Kenny Feinstein's intense and muted acoustic guitar and energetic vocal (reminiscent of Gordon Gano from Violent Femmes) resonates over Josh Rabie's  mournful fiddle and Gordon Keepers' festooning upright bass. And then the hardcore barndance gets down to serious business.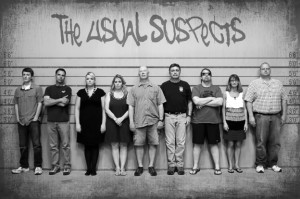 Police Chief Reese's Usual Suspects produce about what you might expect from hobbyists, although they don't embarrass themselves on "Tell Me Why"—out in basic country-rock land, circa 1976, give or take. With "Teenage Gravity," Kasey Anderson and the Honkies map out a grittier form of country a little reminiscent of Jerry Joseph and Jackmormons or Tom McGriff and X-Angels turf. John Prine, John Hiatt would be more familiar touchpoints. Ty Bailie's intricately simple keyboards add a touch of subtle sublimity in support.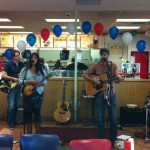 Scoring a Ford Explorer commercial that aired on New Year's 2011 football games, Derby cemented their fame in the annals of local lore: no longer reserved for Pink Martini and the Dandy Warhols. Here, "Common Sense" displays an obvious knack for a pop hook without overt imitation. The Dimes' "Take Me Away," is the perfect prelude to Typhoon's "Summer Home" with Dimer Johnny Clay demonstrating a similar knack for antique hauntage as Kyle Morton—in Clay's case without the orchestration Morton receives with Typhoon. Y La Bamba's "Ponce Pilato" from last winter's Court the Storm nicely captures the graceful and refined windlorn vocal interplay between the incomparable Luz Mendoza and guitarist Paul Cameron.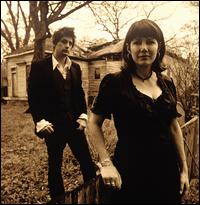 Brothers Andrew and David Voigt, as the electronic dance band 1491, create an atmosphere somewhat akin to that of a distant disco cousin of Lost Lander. The song, "Night and Day" comes from their February EP release, Everyone Knows But You. It's an '80s sound they propound. You can hear touches of Depeche Mode along with a dash of the Police's "Every Breath You Take." Cindy Wasserman and Frank Lee Drennan of Dead Rock West come to the party with quite a pedigree. Their hymn "God Help Me," (written by William Reid of Jesus and Mary Chain) from the recently released album Bright Morning Stars, produced by Peter Case (Plimsouls), combines jagged guitar and rumbling drums to create a feel reminiscent of X (Exene Cervenka and John Doe actually make guest appearances on the album)—not surprisingly, as JD Bonebrake mans the drummer's chair throughout Bright Morning Stars.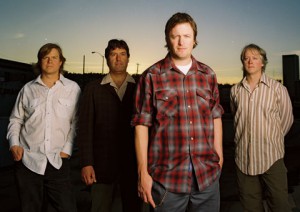 Staking out the Russian/Eastern European klezmer gypsy territory to be found here, Chervona remind of Gorgol Bordello, with perhaps a dusting of 17 Hippies. Leader Andre Temkin came to Portland in 1995 lured by the sirens of the Portland scene, and has been striving for recognition ever since. Here we are given a strange Russian dixieland band with accordion and gritty, guttural vocals. Every city needs a band like this and these guys are ours. Richmond Fontaine cap the first set with "You Can Move Back Here" from their 2009 release We Used to Think the Freeway Sounded Like a River. Singer songwriter Willy Vlautin is a local treasure, his reputation secure. Here he conjures gray skies, sage and sand—fleshing out with practiced precision the taupe tones of his artistic vision.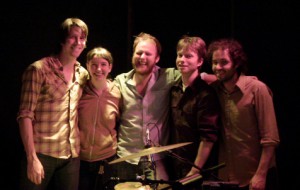 Appropriately enough, disc "Shine" commences with the frivolous drolleries of the Dandy Warhols— dispensing the T-Rexy "Sad Vacation" from their recent album release, This Machine. The Americanapunkjugroots band Sassparilla counter with the homey, Wilco-infused "Threadbare," from their new album called Magpie (produced by Chet Lyster). The father/son team of harpoonist Ross and washboardist Colin MacDonald serve as flavor agents for the soup of Kevin Blackwell's various musical excursions. Blind Pilot tosses in the delightful "Half Moon," from last year's We Are the Tide. Cello and mandolin moan and flit beneath Israel Nebeker's haltingly haunting vocals.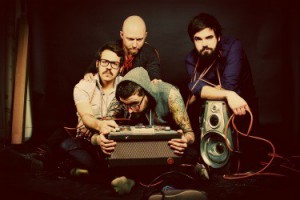 Textures come to the fore with Priory's "Put 'Em Up" from their upcoming 2013 release on Expunged Records (label to Blind Pilot and Sara Jackson-Holman). This talented young band, with the energy of Arcade Fire, the lyrical acuity of XTC and the artistic sensibility of Wolf Parade present a sunny ditty prefaced with African highlife guitar highlights and jangly, dappled piano in the intro and verses, before sliding into a strong, jaunty chorus, with slippery synth drips and a childtren's chorus la-la-la-ing. "Boys will be boys/who like boys who dress like girls/and that's all right. We're hanging with the boys who look like girls tonight." Well, hell ya!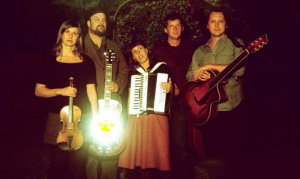 Elliott Smith's aforementioned turn with Goldenboy on the original tune, "Summertime" is absolutely poignant, to say the least. Blitzen Trapper give us the protypical "You Might Find It Cheap" from last year's American Goldwing. Black Prairie are the aptly named Americana string-band off-shoot of three members of the Decemeberists: guitarist Chris Funk, bassist Nate Query and accordionist Jenny Conlee. Together, along with guitarist Jon Neufeld of Delorean (and Jackstraw) and violinist Annalisa Tornfelt (Bearfoot, the Woowines) the band offer "Do You Believe," a piece they composed for Eric Coble's children's play, "Storm in the Barn." Tornfelt's winsome vocal captures the lone, dry desolation of the Kansas town the band are emulating.
Fellow Decemberist, drummer John Moen (with quite the pedigree of his own: Dharma Bums, the Maroons, Jicks, Minus 5) has a solo project, Perhapst, which allows him to explore his own musical ideas. His "Incense Cone" comes from his self-titled album from 2008 and sounds sort of like a home recording of the Dandy Warhol's circa 1996, with buzzy low-budget keyboards and pedestrian guitars and John's laidback gauzy vocal. But it's certainly catchy, all the same.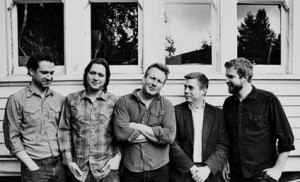 Digging deep into the historical Portland musical archives, Delorean found "I Wanna Live" from the 1972 Elektra album, Portland, by Gary Ogan and Bill Lamb. It's a mellow, vocal-centered affair, reminiscent of a lot that was coming out in the early '70s ala Crosby, Stills, Nash (and Young). "Wondering" is a track from Floater's 8th album, 2010's Wake, and substantially jauntier than their customary fare. Vocalist Rob Wynia sounds like Danny Elfman fronting Oingo Boingo (without the horns). Those who think they have Floater figured out and pigeon-holed owe it to themselves check out this new, leaner, poppier version of the band. Nice Brian May-ish guitar solo in the middle from Dave Amador.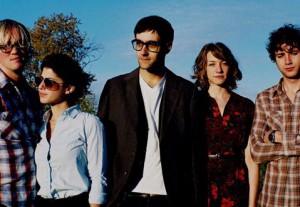 Voted this year as Willamette Week's "Best New Band," Radiation City demonstrate many of their strengths with "Hide From the Night" from Cool Nightmare, an EP released earlier this year. Vocally alternating between '60s girl group (think the Murmaids and "Popsicles, Icicles") featuring keyboardist Lizzy Ellison in that role, while guitarist Cameron Spies' baritone sounds as though it could be Ian Curtis or Julian Cope singing. Then the solos between Ellison's keys and Spies' guitar call to mind Raymond Scott jamming with a bunch of '80s German electronic guys—like a Bugs Bunny/Kraftwerk cartoon.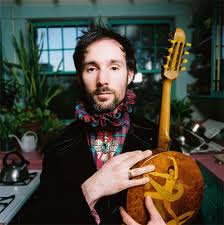 Whoever assembled this package knew what they were doing, for it is not carelessly that the honey-tenored Holcombe Waller, accompanied by Fender Rhodes, violin and cello (backup band—the Healers), precedes Loch Lomond. Waller's beautiful "Hardliners," from last year's Into the Dark Unknown captures much of the timbre and tenor of Ritchie Young's approach on "Kicking with Your Feet," an exciting new cut released earlier this year—and only available (until now)—in Europe.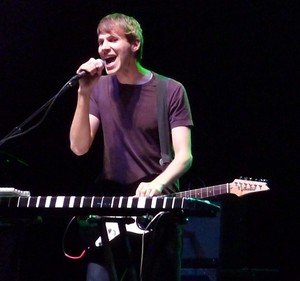 Furthermore, as an echo of the Perhapst track, some version of Scott McCaughey's Minus 5 perform the lovely "Magnavox Lane," the origin of which I have yet to determine. And Brent Knopf (a former member of Menomena with whom Holcombe Walker will tour this fall) produced Lost Lander's beautiful "Afraid of Summer." Brent Knopf's band, Ramona Falls, come through with "Spore," another gorgeously uplifting song, as it would seem Knopf is only capable of creating. With a sentiment similar to Sufjan Stevens' "Chicago," Knopf sings "Take off the veil/Let yourself be found/I bet you're scared/People on the prowl/Ready or not, here I come/And I refuse to believe that it's hopeless/I set my course straight for the abyss." For this project, that's a mission statement. This is the theme song. Worth the price of admission.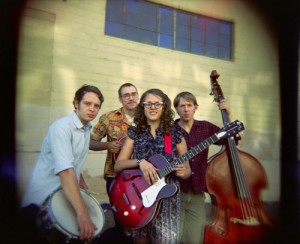 Between Lost Lander and Ramona Falls, we are treated to Sallie Ford & the Sound Outside, who come from a completely different musical direction. Sallie hails from the Bessie/Ella vocal tradition, with a helping of Gwen Stefani thrown in for heat and spice. "Not an Animal" comes from their 2010 EP of the same name. Ford joins Black Prairie to perform "(Everybody's Waitin' for) The Man With the Bag" for the upcoming Starbucks Christmas compilation.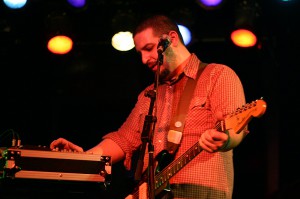 Formerly called Say Hi to Your Mom, Eric Elbogen's Say Hi are predominantly a solo recording act, where Eric performs all instruments and vocals. The soulful "Devils" (featured in the film Scream 4) from Elbogen's 2011 album Um, Uh Oh has a distinct '70s sheen, calling to mind David Essex's "Rock On" and Harry Nilsson's "Jump Into the Fire." Very cool—one of the many nice surprises to be found on this spectacular collection.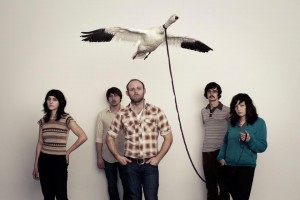 Pink Martini toss in "Aspettami" from 2004's Hang on Little Tomato. And Horse Feathers end the disc with "Fit Against the Country," a delightful pastiche taken from their April release Cynic's New Year. Justin Ringle's whispery tenor is countered by stark strings: Lauren Vidal's cello and Angie Kuzma's violin, and Justin Dybvig's drums. Rustic chamber music with a lost soul heading the wagon train. What could go wrong?
So, you get forty songs from forty bands, more than two hours of music, for only twelve dollars, exclusively from Burgerville. I think that is the strangest sentence I have ever written, but it's the facts, so what can I do? As far as local talent goes, this is only the tip of the iceberg. But if any of you out there want to demonstrate to the uninitiated just what incredible musical talent we have in this city, we have the consummate package for you here—the perfect Christmas gift. And the profits go to a worthy cause. Why, it's tax deductable! And better than that Rise and Shine is two great discs of music—and it's all locally grown.