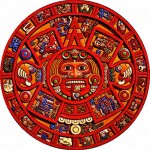 It's the end of one year and the beginning of another. And at the end of every year, every music critic, music columnist, music writer, music journalist, music blogger or music fan of any note generates a "Best of…" list. Late in my career I am making the attempt to fit in to one of those categories. So, I have prepared my own "Best of…" list. I've been seeing these things pop up since, like, Thanksgiving, which seems awfully early to me.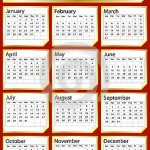 I mean there's still five or six weeks left in the year, something brilliant might come out in that time! In the local scene that is entirely possible, as local musicians and bands aren't so tied in to the corporate Christmas cycle of new releases—which begins winding down by mid-October.
But that anomaly didn't happen here. The latest release on my list came out in September. So there you go.
I reviewed 13 albums this year. Many of those made several other assorted "Best of…" lists—my point being: look what excellent taste I have in the choices I make. Personally, I look for variety. And the albums that did not make this or any other "Best of…" list are certainly as interesting as the recordings that did. In fact several are more interesting, but they are so esoteric or peculiar to my own tastes, that they are not perhaps as accessible as the rest. Still, I rarely review an album if I don't like it. What's the point of that, after all? There's so much great music being released every week, even in our obscure local sphere, that to waste space on a negative review seems counterproductive.
Of the nine albums to make this list, there are two for which, owing to the typical slings and arrows of outrageous fortune, I was unable to finish and publish in a timely fashion. And so, inside a file in the same folder as this very document, those reviews remain to molder in the netherworld of documents never read, which may or may not exist at all, like the proverbial falling tree in the woods. However I did listen extensively to the recordings that did not receive their official reviews and I enjoyed them very much, and that's why they are here: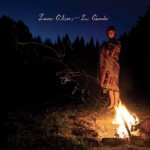 Coming in at Number 9 in my Top 9 of 2012 is an album released last January. High-prairie Piaf, Laura Gibson's La Grande opened many eyes and ears to her homespun Americana tumbleweed tales of love and sensuality. The energetic title track shows a different vein in the music she typically mines. More familiar musical territory is traveled with the lovely "Milk Heavy/Pollen Eyed" and the gorgeous "Time is Not." Laura toured Europe with Calexico (Joey Burns produced La Grande) last fall and recently completed a west coast tour sprint. She works slowly, but there is little doubt we will be hearing more from Laura sometime this year.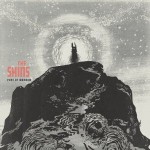 James Mercer and the Shins, with several new members in tow, returned to the fray after a five-year hiatus. In March we took a listen to their latest release Port of Morrow, which comes in at Number 8 in the Top 9 of 2012 . The new album is a subdued affair, indicative of Mercer's growing maturity and domesticity. Fans hoping for another Oh, Inverted World or Chutes Too Narrow will have to be content with a more contemplative James Mercer. However, his craft as a songsmith has never been more keen. The energetic single "Simple Song," harkens somewhat to the earlier days. The haunting "September" perfectly demonstrates the new dynamic Mercer is pursuing as he approaches middle-age.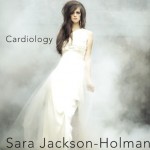 With Cardiology, released in August, Sara Jackson-Holman slipped onto the local musical radar screen, earning her the Number 7 spot in the Top 9 of 2012. After her debut single "Into the Blue" made its way into a crucial scene in the second year finale of the Castle television series in 2010, Sara recruited Dahlia/Auditory Sculpture master-mind Keith Schreiner to produce her sophomore album. Songs such as "Can't Take My Love," "My Biggest Mistake" and "Do I Make It Look Easy" give rise to comparisons to Adele, Macy Gray, Annie Lennox and Kate Bush. It is not inconceivable that Sara will one day soon rise to their stature.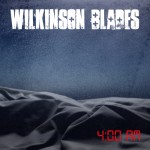 Seasoned local veteran Steve Wilkinson has always been one of Portland's most innovative grunge purveyors. With his new band, Wilkinson Blades, Steve turned angst into yearning with 4AM a great new album released in May. Steve's deep, rich baritone could easily pass for that of the National's Matt Beringer. But to these ears, early Neil Diamond comes to mind. There's a touch of Richmond Fontaine-like dusty Americana desolation in Steve's songs. "No Exit," drips with the resignation of a man bowed, but not broken. "It Might Hit Me," burns brighter and hits harder. The haunted ballad "Walking in the Snow" portends even bigger things from Steve Wilkinson. 4AM comes in at Number 6 in the Top 9 of 2012 hit parade. Look for a single from the Wilkinson Blades any day now.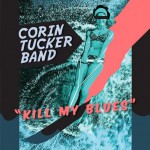 Number 5 on the list of the Top 9 of 2012 marks the return of former Sleater Kinney screamer Corin Tucker with the Corin Tucker Band. Kill My Blues was released in September to fairly low expectations. After the breakup of Sleater Kinney in 2006, Corin spent the better part of the subsequent five years as a stay-at-home mom, releasing only the slim, scant 1,000 Years, her self-described "middle-aged mom" record in 2010. With that, many may have reasonably deduced that Corin had reached the end of the rock and roll line. But the new album soon dispelled any suspicions that Corin was washed up, as it is a clear return to form, with hardly a misstep, and a lot to love. "Groundhog Day," Neskowin," and nearly all the other songs on the album give clear proof that Corin Tucker has yet to reach her pull-date.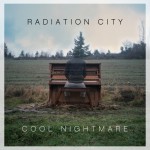 Radiation City's brilliant EP Cool Nightmare was released in late March to widespread acclaim, earning for them "Best New Band" honors in the annual Willamette Week poll. The award was certainly well-deserved. Radiation City are a challenging young band, who incorporate a myriad of styles into their intricate arrangements. At various times, vocalist Lizzie Ellison conjures Elisabeth Fraser, Ronnie Spector and (especially) Doris Day (one of the highest compliments a vocalist can receive, in my book). "Find It Of Use," could pass for the Cocteau Twins doing Space Age Bachelor Pad music for the new millennium, with guitarist Cameron Spies providing edge among the ambience of keyboard washes. '50s and '60s girl group undertones awash in Sonic Youth overtones lend this band a decidedly unique cast and win for them the Number 4 spot in the Top 9 of 2012.
Numbers 3 and 2 in the Top 9 are closely related and (along with Sara Jackson Holman's album) give rise to a new, more sophisticated Portlandia sound. The many organic aspects to be found in the work of such stalwarts as the Decemberists, Blind Pilot, Typhoon and countless others among their more homegrown brethren, are supplanted by cool, slick instrumentation. Lost Lander's February release, DRRT, was primarily the work of longtime stalwart singer songwriter Matt Sheehy, with vital assistance from Brent Knopf (Menomena), who is the leader of Ramona Falls—a band for which Sheehy has contributed guitar and vocals at various times.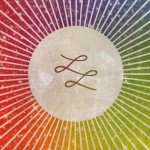 The bands are not interchangeable, but they do exhibit similar mindsets and musical tastes. Knopf's multi-instrumental (though primarily a keyboard wunderkind) additions to Lost Lander's album are intrinsic and the indubitable bridge between the organizations. The obvious hit is the liltingly lush "Afraid of Summer," a sweet, sumptuous ballad. Forlornment well to the fore, magically celestial instrumentation sweeps across a stunningly beautiful chorus. Sometime, somewhere, "Afraid of Summer" will be included in a film soundtrack. It's one of those songs.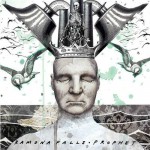 Knopf's band Ramona Falls are slightly more orchestral and electronic than Lost Lander, which is substantial to begin with. Still, on their May release Prophet, the songs themselves spin out of those orchestrations, creating a magnificent ambience for each one. Check out the unbearable exquisiteness of "Spore." Keylines sprawling and scrawling intertwine against piano and guitar fragments like an array of stars in a galaxy of sound. Poignant. Evocative. One of the best songs I have ever heard from a Portland musician—matched perhaps only by Sheehy's "Afraid of Summer."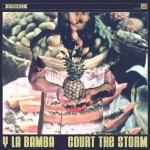 Finally, coming in at Number 1 with a bullet, the Best of 2012 is Y La Bamba's Court the Storm, released in February. Thanks in large measure to essential production assistance from Steve Berlin (Los Lobos), the album helped to bring the band's many and varied strengths to the fore. Vocalist Luz Mendoza is the beneficiary of one of the great vocal instruments in all of recorded music anywhere in the known universe and that is no overstatement. She is availed of the incredible good fortune to share the stage with five other accomplished musicians—all of whom are of a similar mind, contributing to the rich, cultural cross-pollination that takes place within their songs.
Intensely devoted to her Mexican heritage, Luz explores an emotional array of human themes, supported, vocally, by guitarist Paul Cameron in several tight duets, as well as by bassist Ben Meyercord and drummer Michael Kitson (and occasionally the entire ensemble) in the rich choral fabric the band weaves. Every song on the album is an adventure, maintaining roots in various Mexican styles with a characteristic urgency in the expression of each.

Favorites include the quixotic complexity of "Bendito," the close harmonies between Luz and Paul on "Hughson Boys" and "Ponce Pilato," and the inexorably exuberant "Michoacan." Neko Case even makes a brief appearance on the title track. Since the release of the record last winter, the band has been touring relentlessly, criss-crossing the country, playing hundreds of shows, gathering a loyal fanbase. Expect an EP some time in the near future. The distinct improvement the band displayed with Court the Storm gives rise to the promise that any subsequent releases should be positively off the charts.