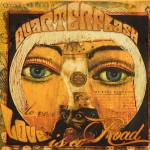 Love is a Road
Ross Productions
I've told the story before, probably more than once. Quarterflash and I go way back. Way back. Back before Seafood Mama. Before Beggar's Opera. Back before Jones Road. Back to the days of Oregon College of Education. You won't find that school listed in any current register! It's called Western Oregon State University now. It's in Monmouth, which is west of Salem and north of Corvallis, on the road to somewhere else.
It was there, sophomore year I think, I saw a young woman with wire-rim glasses play acoustic guitar and sing a Joni Mitchell song on the steps outside the Student Union. I think it was "Clouds," but it might have been "Michael From Mountains." I remember thinking she was pretty good. Nice voice. Clearly, she stood out from the other performers that day. I don't remember any of them.
A year or so later, either Fred or Tom or Doug dragged poor young unsuspecting Marv Ross into the madcap living fray we shared at the L-shaped house on the S-Curve. Oh the stories one could tell, and I'll try one day if I have the time. But, for Marv's part, his stay was fortuitously brief, maybe only three months or so. Despite our best efforts, we were unable to fully corrupt him.
Still, in that time, he and I developed a songwriter's guild of sorts, frequently jamming together and showing off our latest masterpieces. Soon a couple of his high school musician friends started visiting. Lew Jones and Allen Whipps became my lifelong friends, both talented musicians in their own rights. We mixed and matched among us for a few gigs over the next year or so.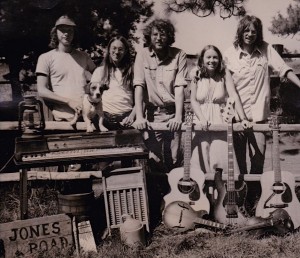 When Marv moved out, he moved in with Rindy, whom I recognized to be that young woman I had seen singing at the Student Union. Already by then, Rindy and Marv were a team. And even then, Marv was a great songwriter, though not terribly prolific. Ever the perfectionist, he was methodically meticulous about every song he wrote. When he would finally reveal a new song it would be a complete gem.
But Marv was always a little self-conscious about his singing voice. In Rindy he had the ideal complement. She sang like an angel. And in Marv she found her perfect partner—he wrote great songs for her to sing. They formed a band and got married, or vice versa, I really can't remember the sequence, and honestly—it's none of our business, don't you think, people? Give it a rest!
And it wasn't all that easy. There were a lot of other musicians involved over the years and not all of those years were spent basking in the spotlight of unmitigated success. Still, in the span of a only a decade, my transitory roommate and his talented wife were suddenly signed to Geffen Records and responsible for a Top 10, platinum (selling over a million units) album, and were everywhere to be heard and seen on the radio and that fledgling MTV thing.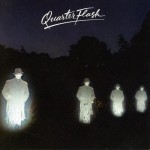 They had a certifiable hit in "Harden My Heart." That song made it all the way to #3 on the Billboard Hot 100 in the spring of 1982 and—though coming in behind Soft Cell's "Tainted Love" and Human League's "Don't You Want Me"—at #13 in the Top 100 for the Year 1982 "Harden My Heart" outshone such classics as Tommy Tutone's "Jenny 867-5309," the Go-Go's "We Got the Beat," Journey's "Open Arms" and a lot of other memorable classics from bands such as Fleetwood Mac, Earth Wind and Fire, The Police, Paul McCartney and the Rolling Stones.
Quarterflash were by no means one-hit wonders, with several follow-up chart breakers. But they conformed to a familiar band trajectory back in those days, when it came to major labels—three and out. Our own Nu Shooz suffered a similar fate at about the same time. Even with several gold records under your belt, if your band couldn't demonstrate reliably consistent chart action, with every album, you quickly became a liability and were cut out of the herd of corporate rock livestock.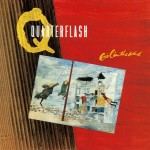 Back then, getting dropped by a label was pretty much the kiss of death for a top band. The other labels wouldn't touch you. Or if they would, it was through some shoddy deal. Rather than go through that, Quarterflash disbanded around 1986 after sales for their third Geffen release failed to meet expectations. About five years later, Rindy and Marv re-formed the band to create a fourth release for Epic. But because of sudden upheaval in the label hierarchy, that album ended up only getting released in Japan and Europe.
Quarterflash went into deep hiatus in 1991. Rindy and Marv then quickly became involved with the Trail Band. Inspired by Marv's fastidious attention to historic detail, a total of eight versatile musicians chronicle the settlement of the pioneer West and Northwest. Through the course of eleven albums, including several Christmas/Winter themed works, they present traditional and original material in an accurately antique context.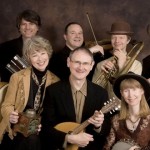 In 2007came the culmination of Marv's interest in Native American culture, with the presentation of his musical The Ghosts of Celilo. The production won awards for "Best Original Song," "Best Original Score," and "Best Original Musical." What's more, the music of the Trail Band has won for them widespread recognition and numerous honors as well, and that group is truly the subject for another article entirely.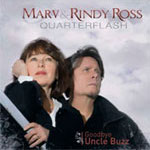 In 2008, after seventeen years in hibernation, Marv and Rindy reconvened as Quarterflash for Goodbye Uncle Buzz. Considered something of a departure, that album featured laid back performances and was more like a bridge between the Rosses two very different bands. Quartertrail. With lyrics addressing such adult themes as cancer, suicide, broken homes and the shortcomings of the music business, the album was musically subdued, focusing foremost on Rindy's vocals, with instrumentation serving as supplementary augmentation and distinctive coloration. It was close to being a Rindy Ross solo album.
Some fans of '80s Quarterflash—the rockers—found difficulty in adjusting to the new, more contemplative band—despairing the glut of mature topics and the dearth of the vengeful female-empowering shitkickers ala "Harden My Heart" and "Find Another Fool." That only goes to show: you can't please all the people all of the time.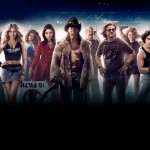 While "Harden My Heart" occasionally appeared on '80s Hits compilations and the like, the Quarterflash brand received a boost when the song was included in the highly hyped and much maligned 2012 feature film Rock of Ages. Country singer/actress Julianne Hough and soul singer Mary J. Blige delivered a surprisingly straight reading of the song before the weird-assed, over-emoted breakdown in the second half. But it won for the band renewed recognition all the same.
And, most likely, no matter what Rindy and Marv do as Quarterflash, they always will be measured against their big hit. It could be worse, mind you. They could have no hit by which to be measured. There could be no one interested in making the measurement. They could be like most bands, playing in a vacuum with no expectations to fulfill.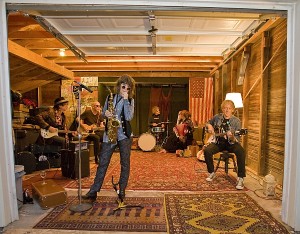 So with all that artistic baggage the band totes coming into this new album, the faithful fan might rightfully be unsure what to anticipate. The short answer is that all camps should find great satisfaction in what Quarterflash have created. For it is an unqualified success on all levels.
Lyrically, Love is a Road is a less personal narrative than Uncle Buzz—though still reflective of interpersonal relationships, meditations on life, and bitingly topical, socially astute insights. Marv Ross is nothing if not introspective. What's really different is that, unlike its predecessor, this album rocks.
Sure, it's got a scattering of the requisite tender Quarterflash ballads. But the heavy folk and Americana flavors are gone for this outing, replaced with straight-ahead acoustic and electric guitars. Big, brilliant, thick, tasty layers of them. Here several songs exhibit a new, funky, bluesy edge that's only just hinted at on Buzz. And the album sounds fantastic! Certainly in a league with other big name acts such as Fleetwood Mac, Tom Petty or Pat Benatar. Totally pro.
The first song of the set, "I Can't Help Myself," features Rindy smartly rapping the stacatto verses, which seem almost at the opposite end of the telescope from the lyrical message Marv was imparting with "This Business of Music" on Buzz. More upbeat and resolutely circumspect: "Yeah, we've been blessed and we've been conned/Had success and yes, we've bombed/And the only thing that keeps me hanging on/Is letting go, letting go."
The familiar, triumphal chant of the memorable chorus reinforces a stadium-sized hook. Condense Joan Jett's "I Love Rock n Roll" with Teena Marie's "Lovergirl" and you're part of the way there. Get your lighters out. The album is off to a bright start!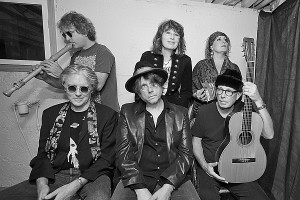 Over Denny Bixby's funky bass-line, Gregg Williams' slamming beat, Marv's jagged, Lennon-like electric guitar foundation, and sighing breeze background vox, Rindy again hopscotches a quick-paced lyric with "All Diamonds." An anthemic feel drives the chorus, with faint antecedents, perhaps, in Pat Benatar's "Love is a Battlefield," though more philosophical and less confrontational.
"We are—one flame. We are—one arc/We are—all embers from the same spark/We are—all god. We are—one soul/We are—all diamonds from the same coal." A short solo breakdown between Marv and lead guitarist Doug Fraser is certainly worthy of Zep in their prime. A pretty spectacular sixteen bars!
"I Want You Back" is the sure-fire hit of the nine songs offered. If the song got any more radio-friendly it would have to start its own station. If it got any more infectious it would require quarantine. Buh-boom. It lives up to any sort of hype. Over a wobbly guitar finger cluster intro, Williams' Mick Fleetwood-like tom-fill accents hit like punches to the gut. Rindy enters the song with a big, strong voice, nearly unrecognizable in its lower register. She has never sounded so good.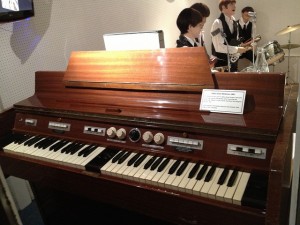 What sounds like a melotron enters at the second verse, to wonderful affect. When asked how Quarterflash acquired a melotron Marv replied "The melotron is the one still sitting in Abbey Road Studio. As bizarre as it sounds Abbey Road sampled all the sounds on that melotron and you can purchase the right to use it over the internet. I was actually listening to '2000 Light Years From Home' to dial in the sound we wanted " That inimitable sound is easily identifiable the instant it is heard.
An unforgettable chorus moves the song into the major leagues. Fleetwood Mac-ish. Rindy sounds like Stevie Nicks (when she still had a voice)—a low, woody, windy cry. Terrific hook! You'll be singing along by the second time through.
The melotron doubles Doug Fraser's scorching lead guitar in the middle, calling to mind the textures of the Moody Blues. And the minute-long magical finale is so Revolver/Pepper Beatle-esque, one pictures the band dressed in silk marching band uniforms as they played it. Rindy even quotes the sax line to "Harden My Heart" as the circus unwinds ala the Beatles in "All You Need is Love." (Most likely an edit of) this track is sure to make serious noise on some or all of the many variants of the Adult Contemporary charts.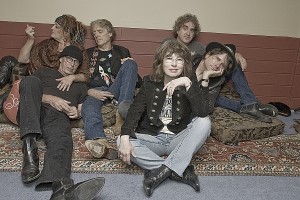 In many ways this new song is the perfect bookend to "Harden My Heart." But where the theme of the original was confrontational in nature, this new effort is conciliatory. Mature. And while parts of the arrangement have elements in common with Mac's "Go Your Own Way," this cut is far better than anything Mac has done since then. Probably the best Quarterflash song ever.
Trail Band violinist Eddie Parente guests with ornate filigrees on the title track, a lovely ballad whose melody evokes the verses of Cat Stevens' "Wild World." Here Rindy sounds like the woman who sang "Harden my Heart," though all grown up perhaps. Her Joni Mitchell yodel trill nicely oiled, she controls the song the way Linda Ronstadt would have at her zenith. Again the final minute fade is an intriguing Eastern-tinged instrumental interlude—adding depth to the presentation.
Marv's vocal on the clever "More" captures the rhythmic enthusiasm of Dylan ("Subterranean Homesick Blues"), or Elvis Costello ("Watching the Detectives") or Red Hot Chili Peppers' Anthony Keidis ("Give It Away"), spittin lyrics with the best of them. "I caught the saints hiding in the steeple/Trying to squeeze a camel thru a needle/I said, 'Won't your miracles get you into heaven'?/They said, 'No, we only got ten. We need eleven/More…'"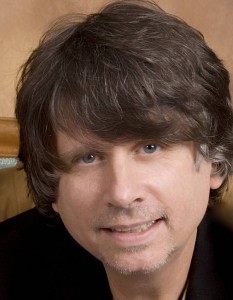 His gritty voice and Neil Youngy squawk guitar are met with the soul-drenched smoothness of background vocals from Rindy and second sax player Mel Kubik—who also plays the "Chopsticks" piano part here. Fraser absolutely burns Brian May through a quick solo. Kickin'!
Marv rocks an abrasive "Cold Turkey" riff over Williams' solid, loping beat for the bluesy "Say What You Want About Love." Rindy puts the hurt on the sassy verses sounding nearly unidentifiable as her former self, while she and Kubik duet on a buoyant chorus that would make Bonnie Raitt proud. The pair play clipped Phenix Horn-type punches in the break, before Fraser launches into another big, beefy solo.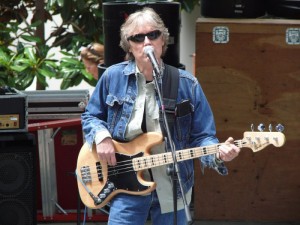 Bassist and background vocalist Denny Bixby is afforded the opportunity to dispense the most mordant lyric of the set, with "Adios (The Funeral Song)." With the band sounding precisely like Steely Dan, circa Katy Lied—not an easy feat, as any major dude will tell you—Denny's droll vocal emulates Donald Fagen at his most acerbic. A breezy, smooth jazz arrangement belies a biting sentiment. "You would have laughed at things they said/It seems you're much more loveable/Now that you are dead/And if you were here you'd be half-plastered/Show up late and play the bastard/Leaving me to clean up after." Adios, indeed.
It does not relent from there, though the band skates through the changes like bad sneakers and a pina colada, my friend. Over Marv's curious glottal-toned Leslie-effected guitar, Fraser fires further Les Paul flame, reviving the memory of Skunk Baxter's finest licks. I dare anyone to identify this music as Quarterflash's without being prompted. The makeover is complete!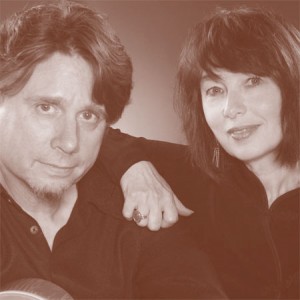 The forlorn ballad "Little Miracles (The Songs Rained Down)" is perhaps the most personal of the lot in context, a desolate gray narrative. "Though dad played down the end of our world/The truth cut like a knife/So, I went to my room to write that tune/And stayed there all my life." In the mid section, a Band on the Run feel breakdown, with Rindy providing the gorgeous nightengale sax, heads off into miracle angel land.
Vocally, Rindy is the grown up version of the young woman I heard singing the Joni Mitchell song on the Student Union steps forty some years ago. She sounds like Joni Mitchell here as well, maturing in similar ways—a rich, burnished quality to her voice. Marv's melody is deftly sculpted to the contours of that voice, each enhancing the other with expert facility.
"Rock On Little Brother" has a Lennon sense akin to "Power to the People," with a similar intent to rouse and inspire. The clumpy thump of Williams' kick and the clappy snap of his snare are as reassuring as Ringo's, propelling the rhythm out to Norman Greenbaum sprint of biblical proportions. Buzzy slide guitar and gospel gang vocals add to the sparkling ambience.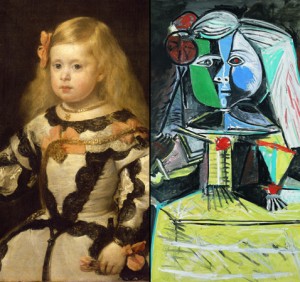 As the years have passed, I've come to think of Marv Ross as similar in many ways to director Ron Howard. There are the obvious clean-cut qualities they share, of course. But both are very assiduous in the way they approach their crafts. Both are students of their art forms—producing consistently solid work. Both display the utmost respect for the traditions and influences that have helped to shape their work.
Musical allusions are lovingly employed on Love is a Road. The accoutrements of many songs imply music from a former time, in order to create a setting. Not in a nostalgic way, not in the least. It is more as if Marv Ross and co-producer Gregg Williams are attempting to recreate environment and atmosphere, giving deeper enhancement to the production. These ornaments are used as many musicians now use samples. However the riffs here are original. They merely bear some sonic similarity to the "source material." Marv and Gregg use those colors and textures to engineer mood or milieu—nuances tailored specifically for the material.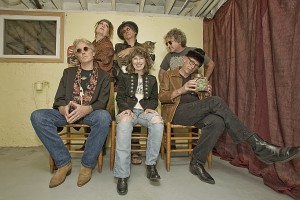 The songs here touch a lot of bases, both stylistically as well as thematically. All of them are the work of a highly evolved band. There is nothing re-tread or rehashed here. This is all new ground for Quarterflash. And it's great! Without reservation, it can be said that this is their best and most satisfying album of all time. It touches all the bases—witty and wise songs, all cast in uniquely diverse settings, performed by absolute professional musicians. Voila.
A band doesn't get there overnight, most bands never get there at all, but most assuredly Quarterflash have gotten there—they have at long last arrived!