When Pete Ficht moved to Portland from New Orleans in 1995 he wasn't expecting to immediately find success similar to that he had experienced back home—where he recorded for a local label an album with his band, the House Levelers, that was produced by the late Jim Dickinson (who had previously worked with the likes of Big Star, Alex Chilton, Mojo Nixon and the Replacements, etc). But Pete probably never thought it would take twenty years, either. With the sort of songwriting prowess he displays, and with his keen ability to communicate his songs, it's surprising he hasn't met with more success—on the local level, at the very least.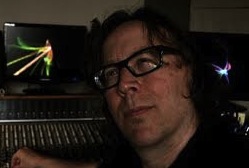 And it's not like he's been shrinking in the shadows all these twenty years. He formed his band Noisecandy (a band conceived in New Orleans) about a year or so after arriving in Portland and joined Joy Pop Turbo as bassist and backup singer not long after that. He teamed up with Corinna Repp (most lately of Tu Fawning and recurring appearances on Portlandia) for Scenic Overdrive—which evolved into The State Flowers. After that, Pete played keys for King Black Acid, in addition to subsequent stints with Lisa (Miller) & Her Kin, National Anthem and the Strange Effects. Pete Ficht may be many things, slacker is not one of them. But by 2003 he pretty much retired from the "business" of local music in order to pursue something like a real life.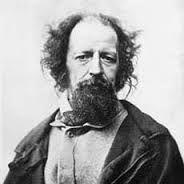 Still, as any musician worth his downbeat can attest, the siren song of music is sure to one day lure him back toward the rocky shoal. It is inevitable. And such has been Pete Ficht's fate. Sometime in 2011 he connected with drummer Scott Pettitt. The two had worked together fifteen years earlier in Noisecandy. They brought in guitarist Craig Stahr (Quags, Mission 5) and the three of them immediately began to develop new material. The original three Wild Bells (the name taken from the Alfred Lord Tennyson poem "Ring Out, Wild Bells") and a couple of guests recorded two songs with Tony Lash at the board in early 2012.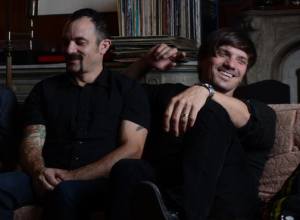 About that time the trio of Bells decided to become a full band. Sean Tichenor (longtime bassist with King Black Acid, with intrinsic contributions to James Angell's latter-day output) came on board in the fall of 2012 and keyboardist Sean Farrell was added a few months after that. For the time being the line-up was set. A coincidence of note: Ficht, Tichenor and Farrell all played with Daniel Riddle's King Black Acid, though never at the same time together. Ah, the incestuous Portland music scene!
Once the positions were filled, the Bells initiated a (successful) Kickstarter campaign to finance the production of the remaining nine songs that are contained within this album. And it was at that point that Ellen Louise Osborn joined the band to flesh out the vocal duties and thus the sextet we find here. They recorded the new material in the summer of 2013 with Lash and Riddle dividing time behind the board. Lash produced, mixed and mastered.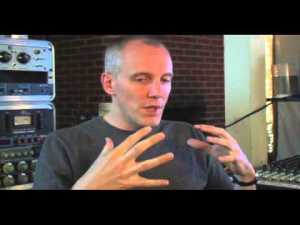 As a singer and songwriter, Pete Ficht could pass for Elliott Smith's sunnier cousin—his songs move more quickly, with a jauntier (by comparison) and more buoyant disposition—less of the heavy lyrical morosity. Though Pete is no lightweight, by any means. Ficht and Smith do have Tony Lash in common. Tony worked with Pete in the past on several occasions, including stints producing various projects by Joy Pop Turbo, State Flowers and King Black Acid.
Pete Ficht's chief musical feature is his uncanny knack for crafting exquisite bridges—an art unto itself. The bridge is that part of a song that sometimes shows up (though not always) after the second or third chorus. A couple of verses alternating with a couple of choruses, and more complex songs will often jump into a third part, a bridge. The bridge generally only appears once in a song, and lyrically it sums up the "message" of the verses and the choruses, or perhaps interjects a different point of view, often times within a melodic key change as well. Typically the bridge will resolve in a repetition of the chorus or into a solo over the chorus, but it could head into a verse. Nothing is written in stone. Whatever the case, Pete is quite skilled at building such devices.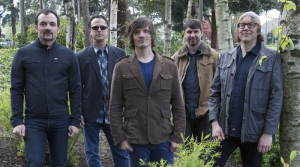 Stahr kicks off "Precious Time" with a molten, Peter Buck-like riff over the chords to the chorus. Ellen joins Pete for lead-vocal duties, sounding in a way like an updated Human League for the 21st century. They alternate lines in the verses, harmonizing in the turns—a sort African tribal chant setting—and the memorable chorus. There is a certain Matthew Sweet-ness to the chorus, a voice we hear again on the next cut, "Carrion."
Over the heartbeat of Pettitt's pulsing toms (think Phil Selway on Radiohead's "There, There"). Stahr and Ficht create a celestial power chord array to set up the instantly familiar mood—intrinsically evocative of "Life in a Northern Town" from back in the '80s. It's a song worthy of Wild Flowers period Petty with a touch of XTC floating around in there too. The chattering interplay between the guitars in the verses, coupled with the majestic power chords interspersed throughout make of this a memorable number.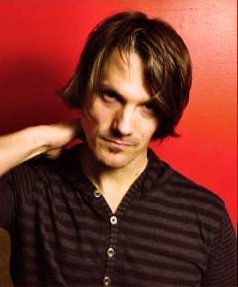 Sean Tichenor takes over the vocal duties on "Parasite," an acoustic, country-flavored ballad, reminiscent of Wilco or the Gin Blossoms perhaps. "Wide awake, I took a break—it's so much harder to call/Knock on wood, I think you should—you heard crying from the next stall." There is great mystery in that couplet, especially shadowing around the word "stall." Anxiety inducing.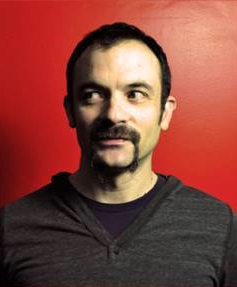 Sean Farrell's Wurlitzer piano sound holds firm against the acoustic guitar, corralling the verses with weathered fence-post chords. A weary song. Emotionally conflicted. Ellen's harmonies lend the presentation a Simon and Garfunkel vocal quality, the way her pretty soprano intermingles with Tichenor's boyish vocal. And, speaking of bridges, Stahr's comet guitar suspends one of them here. It's a two-part bridge, with a gorgeous exit into the chorus. Very nice. That's how it's done, ladies and gentlemen!
A rowdy rocker, "Housewarming Party" (a true story) lives up to its name. Big, ballsy, chunky guitars shout down Farrell's wheezy keyboard, blowing into the scene like the guy with the keg. It's an infectious handclapper with a fistful of British bluster and an air of spilled beer and fun. Echoing the early era Bee Gees ("New York Mining Disaster 1941") in the verses, "Skyscraper" evolves into a Lennonesque pastiche in the chorus, chock full of Beatles references: yer oos, yer ahs and lalalas in the background vocals, yer extended fade at the end etc. Farrell contributes a compellingly strange synth solo, and throws out some great circus game show organ fills in latter verses, while Stahr's solo the second time through burns white hot.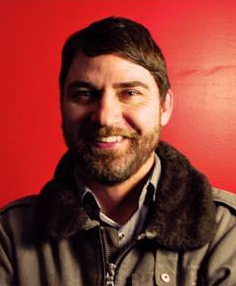 Farrell's dreamy keys lend distinctive ambiance to "Beauty Mark." Pettitt's toms provide the subtle propulsion through languorous pools and eddys of rippling bass and guitar. The catchy chorus could pass for Paul and Linda, classic Wings (circa Ram or a little later). A haunted song with a ghostly wind of a finale, leaving icy traces in its wake.
Tichenor threads a rigid, staccato bassline on "Lunchbox," another among Bells songs with that winsome weariness of a Gin Blossoms plaint. Again, Sean takes the lead vocal role, with Ellen providing harmonies ala Tilbrook and Difford (Squeeze), or Neil and Tim Finn (Split Enz, Crowded House). Short but sweet.
Another number from the Wilco/country breadbasket is "The Light," a sprightly ramble sparked by a crisp blend of jangly acoustic and electric guitars. Pete leads the band through several structural twists and turns in the verses before arriving at the downhome, Dead-informed hayride of a chorus. And the song could well stand with just those pieces in place.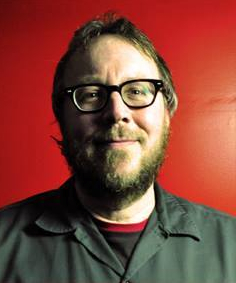 But Pete erects yet another of his well-hewn bridges into the middle, sweeping the song into delightfully different territory—pop, supplemented by Farrell's watery piano fills. "When you find you swallowed something/And you can't spit out the lies/Holding out for explanation/When complacency arrives." A splash of Buddy Holly in the homestretch and it can be proclaimed: all the bases have been touched. Yee haw!
One of the most charming among the eleven wonderful songs presented here is the lovely ballad "Golden Boy," the lyrics of which Pete wrote with Paul Custodio. Ellen Louise takes over as vocalist, and she spills maternal warmth upon a deep, touching lyric about the brief evanescences of life. Lay down your lazy head/It's harder than they think/Some dreams were never meant to be/Lay down your weary head/You tried, but days turned into years."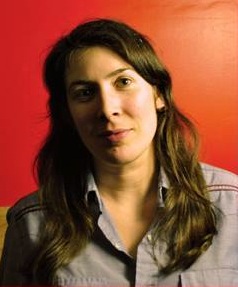 Backed for the most part by a singular acoustic guitar, Ellen's dusky mezzo (near the bottom of her range in places) is maternally soft. Warm and hazy. The ultimate message is about growing up, as somewhere in the midst of the song, the "golden boy" has grown up and is looking back over an expanse of childhood.
The summation of the journey is the koan: "young is wasted on the young is wasted on the young…" A sentiment most people have no doubt considered a time or two within the context of their lives. I contend that "age is wasted on the old," because by the time one is old enough to have a few things figured out, he is too old to enact them. I recently heard it offered that: "were it not for time, everything would be happening all at once." I contend that everything is happening at once and we are merely sluicing through the debris.
The final two songs of the set are the first two, recorded in 2012. "Never Learn (Not to Learn)" (someone oughta mention this concept to creationists and science deniers. It would make life better for everyone) actually rides on the hook line "It's never too late to learn," which would seem like a fine enough title. But surely there is a message in all of it. It's a straightforward country flavored song with plenty of sturm and twang. But out near the resolution of the chorus, the chords break in unexpected ways against the melody, making special something that would otherwise be completely predictable. Shins-y with a hint of Soul Asylum. Nice.
The forlorn "Curtain Call" could pass for Michael Penn or Neil Finn with a touch of Bowie's "Moonage Daydream" from Ziggy Stardust… in the delicious chorus: "Take your electric eye/And you'll finally find why/with your slip and slide/sadly rally inside/Ride your motorcade/It's a lonely slow fade out/So take your curtain call." From there the band smoothly meld the Beatles' "She Said, She Said" with "Dear Prudence" into an extended section. A well executed turn.
With good reason, Pete Ficht gives credit to the band's versatility in providing him the vast sonic palette his songs require. And it's true. There is no single style presented here, rather an assortment of them, from country to pop to harder rock (playful as it may be). The assembled aggregation perform in an understated fashion. Perhaps because of Lash's input, there is space and perspective to every song, to every portion of every song—as the mood can sometimes change many times.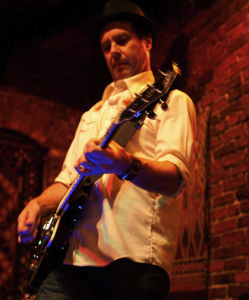 Since the release of this album, Craig Stahr and Ellen Osborn have departed the band. Multi-instrumentalist Jeff Porter has taken over Craig's position as lead guitarist, offering other textures such as bass, mandolin, Dobro, lap steel and pedal steel guitars. And Rachel Coddington has replaced Ellen. Most recently she has sung with a band called Tripwire. The group core of Pete, Scott, Sean T. and Sean F. remains intact. The newly reconfigured band is currently in the studio working on an EP with Daniel Riddle behind the board. Their first shows with the new lineup will take place February 6th at Mississippi Pizza and March 7th at Secret Society.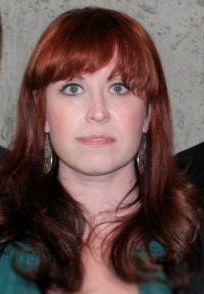 Renditions of Wild Bells' songs are readily recognizable even at only the second listening. Like hearing the voices of old friends. As a songwriter, Pete Ficht has assimilated all that has gone before in the rock realm over the past fifty years. And the band consistently supply inventive supporting instrumentation equal to the material, without stepping beyond whatever the song calls for. Every note counts. Nothing is wasted.
Wild Bells don't quite have the resourcefulness of the Beatles (nor the resources, for that matter), but clearly they have studied assiduously from the masters the art of creating highly skilled individual musical vignettes—which stand alone as tiny productions unto themselves. Good songs done well. Well done!
November 2014