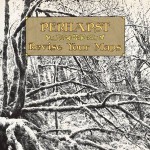 Revise Your Maps
Jealous Butcher
The rock music scene in Portland is fifty years old this year. To a certain extent 1963 is an arbitrary date. There were something like rock bands before that time, but they were combos who played sock hops and the like. Bands such as the Wailers and Paul Revere and the Raiders were already up and running in the Northwest. So were Portland's Kingsmen, more or less. But in 1963, the rock music "club" scene first began to take shape. They were teen soda bars, to be sure. But live rock music was being played in them.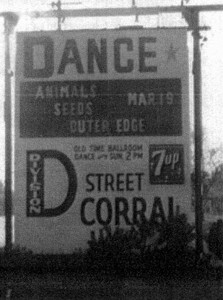 The Headless Horseman downtown, the Chase out in Milwaukie, D Street (the Division Street Corral) and the Silver Skate Ballroom in the eastern quadrant, and a few others in the vicinity created something of a circuit for local bands. Combine gigs at those clubs with high school dances and various other opportunities, such as store openings, parties and the like, and an enterprising band could achieve something resembling a career. Or, at least a career from the perspective of teen-aged boys'expectations.
Though Paul Revere and the Raiders and a few other regional acts made minor national noise before 1963, there were no "rock" music acts calling Portland home. But that all changed when the Kingsmen ran "Louie Louie" out into the realm, and the story of the Portland music scene began
Over the ensuing fifty years, a few names (like, say, the Kingsmen for instance) have been accorded "royalty" status within the hierarchy of local rockdom. Most of those names have been enshrined in the Oregon Music Hall of Fame, but not all of them. Many members of that royalty, some going back nearly to the headwaters  (Steve Bradley and Jim Mesi come readily to mind) are still playing today. And others who have been in the scene since the mid-to-late '70s are still playing (Dead Moon, Chris Newman, Sam Henry, anyone?) regular gigs and making an impact.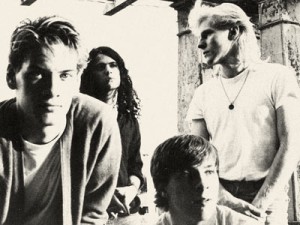 In the late '80s, about midway in the meandering course of our fifty-year musical history, the Dharma Bums from the Salem area began to appear in the local clubs. They exuded an earnest, woodsy sincerity that complimented fiery, youthful exuberance and spirited musicianship. Their songs often rang like anthems: perhaps in the REM lineage. Their sound and stage presence were predecessors to Seattle super-grungers like Pearl Jam and Nirvana (it is reputed that Kurt met Courtney [perhaps met her in a biblical sense] at a Bums gig).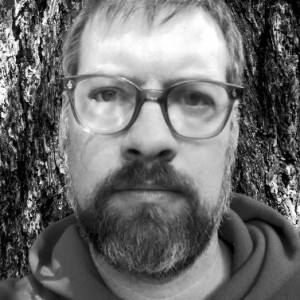 The Dharma Bums didn't last that long, three albums and out in a cloud of dust in 1992. From there, various members went on to do different projects. Good drummers being in high demand (just ask Janet Weiss), Bums drummer John Moen played with just about everyone in town, it seems—Heatmiser and Elliot Smith solo, Spinanes, among countless others. In the 1993 Moen and Bums bassist Jim Talstra formed the Maroons), who won instant acclaim from the Portland music public and critics alike. It was in the Maroons that Moen first showcased his own material, singing and playing guitar in the band while Talstra played lead guitar.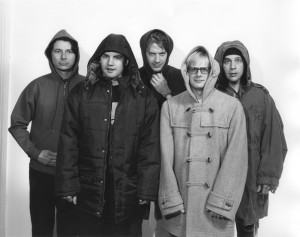 The Maroons released a couple of albums before moving on in the early 2000s. From there, Moen launched another episode of peripatetica that has yet to relent after nearly ten years. He logged time with Stephen Malkmus and the Jicks after the Maroons demise in 2002. He became a member of the Decemberists in 2006 in time to record The Crane Wife and has remained a member of the band ever since. He contributed to Scott McGaughey's Minus 5 collective. Somewhere along the line John began working with the Decemberists off-shoot bluegrass band, Black Prairie.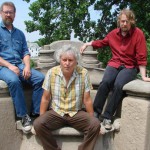 Moen joined with Robert Pollard's Boston Spaceships in 2008. That year, he released his first solo album under the band name Perhapst. That debut is a rather subdued affair, with a distinctly DIY vibe, wherein he played most of the instruments. The recording had its moments, bolstered by the presence of ex-Dharma Bum Eric Lovre, Mister Jick himself Steven Malkmus, and Jonathan Drews.
Drews is probably best known as guitarist for Sunset Valley, a quirky, Portland all-star outfit that, while achieving a modest regional notoriety, never quite lived up to expectations that they would follow in the Dandy Warhols' footsteps down the path of national adoration. Instead they broke up in 2006, though a couple of years ago they did gig together. But long before that, he and Sunset Valley bassist Eric Furlong were in the Canaries. For a very interesting interview with Jonathan Drews, check this out.
The Canaries showed up in Portland in 1994 having emigrated to Portland from the Bay area (originally from Athens, Ga.). They were truly the predecessors to Sunset Valley although their canary lives were short lived. Speaking of canaries, it was somewhere around that time that Furlong and Drews began working with songstress Kaitlyn ni Donovan helping to guide her career through the rest of the '90s and into the '00s. Somewhere along the line Jonathan and Kaitlyn became an item. In 2007 they opened Last of the Explorers studios. And that is where this second John Moen album was recorded.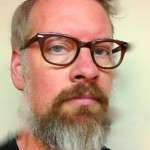 Jonathan Drews is one of the few links between Moen's first Perhapst album and this sophomore affair. In this instance, he plays an integral role in the success of the arrangements and production. And one thing should be made very clear from the start. This album is a rousing success. With able engineering and faithful instrumental and vocal support, Drews could rightfully be considered to be a member of Perhapst. But the fact remains that the focus of this album is locked squarely upon John Moen and at no time does he disappoint.
While distinctly contemporary, with elements of Fleet Foxes (especially J. Tillman), and hints of Ben Gibbard and Bon Iver—Moen's music contains a strong undercurrent of '70s country/rock. Start with the fledgling Eagles and the latter day, White/Parsons countrified Byrds and work outward. There you go. Elements of bands such as Ozark Mountain Daredevils, Pure Prairie League, Firefall and Poco seem obvious enough.
Where the heck he had access to such a wealth of country/rock references is anyone's guess. But there's a ton of them—whether obtained in his formative years through familial acquisition, or from the subsequent creation of an intensive record collection. Moen's music falls somewhere between what is now alt. country and Americana, and it falls lightly, but with considerable impact. It is the sum of all the various musical aggregates in which John has performed (though it sounds least like the Decemberists) over the years, with the addition of his own unique, original perspective.
The distant train of a haunted country slide guitar moans plaintively against a low-strung spaghetti rumble to open "Birds Off a Wire." Moen's flexible falsetto summons comparisons to Jim James of My Morning Jacket or Chris Martin of Coldplay in tone, and Thom Yorke in warmth, but Elliott Smith in the boyish innocence of his delivery. The song has no chorus, to speak of other than that low, muttering Peter Buck-ish guitar figure—but satisfies, none the less.
Drews' soaring, Duane Allman-like slide guitar propels "Willamette Valley Ballad," a song with a Neil Young After the Gold Rush era riverboat feel. Backing himself on drums, bass and acoustic guitar, Moen breezes through the down home verses with a warbling vocal, sounding like that shy kid from the next block over upon meeting a former crush at the ten-year high school reunion. At around the two-minute mark, something like a fuzz-guitar driven chorus finally comes to light, in the form of a canonical contemplation.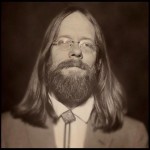 "Ramble/Scramble" wheels on the spinning top of John's piano riff, calling to mind Emitt Rhodes (McCartney by proxie) from the early '70s. Guest Lewi Longmire's country twinged guitar licks and Black Prairie Decemberist Jenny Conlee-Drizos' organ thicken the presentation without getting in the way of a simple song. A Small Faces vibe courses through the happy, summery chorus. Catchy! Scott McGaughey tosses in a ragged harp solo to bind all the elements together.
Nearly every musical configuration with which John Moen has ever played is represented somewhere on this recording—some member makes an appearance. But never do the guests sound gratuitous. Instead they contribute intrinsically to each song and add to the cumulative quality of the music presented.
Black Prairie Decemberist Chris Funk's supple dobro and ringing mandolin, and Eric Lovre's (former Dharma Bums, etc) jaunty basslines augment John's piquantly pretty piano theme on "Revise Your Maps." Moen, Drews and McGaughey combine for tight three-part harmonies on the luscious chorus, singing the mystical line: "Revise your maps, your color's blue/Revise your maps." A cartographic reference, one would suppose. Musically: think Beck circa Sea Change. Effortlessly performed.
"Sorrow and Shame" is a riley piece of rock—as if Steve Miller and Blitzen Trapper were jamming on a spirited version of the Beatles' "Ballad of John and Yoko." Moen sings and plays all the instruments on this rousing tune, but for Conlee-Drizos' hard charging piano. A fun song.
The intro to "True Sparrow" sounds directly lifted from Jethro Tull's "Songs From the Wood" era, with crackling acoustic guitar and soaring flute tones. In a similar context, the song's melody resembles Steeleye Span's version of " Black Jack Davy." John adds prickly electric rhythm guitar, Grisman-esque chiming mandolin and Rowan Brothers-style vocal texture to the proceedings, with a couple of Neil Youngian solos to top it all off.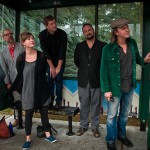 A ghostly pretty ballad, "Find Me" is simply arranged, just Moen's acoustic guitar, Drews' simple hand percussion and Black Prairie Decemberist Nate Query's sinewy bass—either an acoustic stand up, or effected to sound like one— offering long, vaporous lines which sometimes melt into what sounds like a cello. This song radiates the same youthful innocence and simple beauty as Elliot Smith's "Angeles" from Either/Or, with a vocal melody that faintly evokes equal parts U-2's "Sunday, Bloody Sunday" and the Doobie Brothers' "I Cheat the Hangman."
Longmire reprises with bristly six-string interjections for the Dead-informed "Offering the Blues," while Funk bequeaths smooth-polished lap-steel to the background. John's slippery falsetto slides in and out of the sly lyric with elastic aplomb. Fun. The Byrds, of course, are instantly referenced by the plucky electric 12-string guitar figure that leads-off "Still (Mt. Zero)." John's easy-going vocal evinces "Take It Easy" Eagles, Jackson Browne or Jonathan Edwards. Ah, the '70s!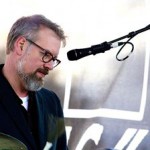 Query returns on upright bass for the simple acoustic number "Thousand Words." John's finger-picked acoustic guitar scatters like raindrops across the earthy substance of Query's bass in the verses. At the chorus, John launches into a beautiful, Brian Wilson inspired aria, buffeted by a round cello sound and the warm wind of Kaitlyn ni Donovan's violin. Moen's piano unwinds like a music box minuet to introduce "Queen Mary." Electric guitar arpeggios serve in counterpoint and underpin a vocal motif worthy of Chris Martin, resolving in a lovely, yearnful passage through the lullaby soprano chorus. Drews' fiery lead guitar sears a raw scar across the musical terrain. Powerful.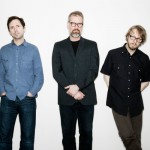 "Highlife" twists on a knot of urgent chords, recalling the Gin Blossoms or early Smithereens. Chris Slusarenko's (Sprinkler, Svelt, Guided By Voices, played with Moen in Boston Spaceships, and there is a rumor of a band called Eyelids comprised of Moen, Drews and Slusarenko in the works) churning bass paces like a quickened pulse through a mournful verse: "Highlife, baby/Your windshield saves me/from flying insects/Am I your best friend?" Things come to a monetary abrupt and complete halt. Then a corner is turned into a gorgeous wordless chorus worthy of the Dandy Warhols. The ubiquitous Annalisa Tornfelt (Black Prairie) joins for a solo midway, and angelic vocal harmonies in the back half of the song. Another winner.
Funk's lonesome pedalsteel hovers around John's wispy acoustic guitar and chunky piano chords like a fog of depression through the despondent verse of "Lightlow Nightowl." As Moen demonstrates repeatedly throughout this album, he is a crafter of gorgeous, Smithian choruses and the one for this song is no different, buffeted by his plaintive vocal adolescence and knack for a catchy melody. Having a couple of vocal octaves to experiment with while creating those melodies is obviously of great benefit—here, as everywhere else.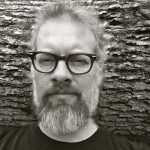 A good songwriter assimilates every song he hears—storing away the choicest morsels for later application. These fragments may reappear in a new original song as merely a faint and distant reference, or they may be more direct. As a songwriter, John Moen works in the former context. All of his songs, and all their arrangements sound instantly familiar. By the third listen, every song is indelibly implanted in one's subconscious. Apparitions of his songs will well up through the course of a day. They are not so much remembered as absorbed.
What's true is that John Moen and his aggregation, Perhapst, are equal to any of the other organizations with which he has heretofore been affiliated. He's in their league. He has taken a little something from every one of them and made it his own. Each song here is a tiny gem—once heard, not to be forgotten.