It was precisely two years ago that I first ran across Matty Charles. Steve "Pearly" Hettum had just been forced to move his very successful Wednesday Nite Open Mic operation from Eugenio's on inner Southeast Division, to the Starday Tavern—farther out on Southeast Foster. I wrote about that transition.
It wasn't a perfect fit. Nothing would be, really, in comparison to the uniquely artistic atmosphere and congenial milieu of Eugenio's. The Starday is laid out laterally along a narrow corridor, with the small stage up next to the entry door. Not so conducive to artist/audience interaction. The audience stretches away into the distance.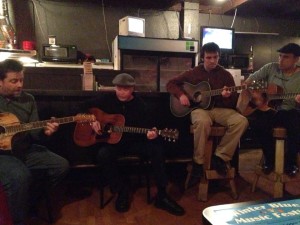 But even with the change of venue, Pearly's Wednesday Nite Open Mics successfully migrated to the Starday. Many of the Eugenio's regular performers made the journey. A few new voices made appearances as well.
One of the things the Starday had going for it was an engaging young bartender, who regularly manned the station on Wednesday nights. Matty Charles. I'm not sure how it happened, exactly, but let's just say I have a knack for getting people to tell me their life stories—part of the trade, one would assume. It transpired that Matty told me of a former musical career as a singer guitarist, in what was a burgeoning alt country folk scene in Brooklyn.
Matthew Barber grew up in Southeast Portland, and attended Jefferson High School. While he was still in high school, he and some friends formed the band PHNEA. Matty notes with pride that he bought his bass rig at Captain Whizeagle's. Old school all the way! The band played Satyricon and the X-Ray Café, getting paid, as he says "mostly in beer, which was great for teenagers."
After high school, Matty travelled the world some, settling in New York City in 1993. He was was in the vanguard of an old-time music revival in Brooklyn in the early 2000's. Just as with the original folk renaissance in Greenwich Village, fifty years earlier, the scene consisted of a small coterie of local musicians circuiting between a few clubs in the neighborhood. The loci of that thriving little scene was a neighborhood joint called Pete's Candy Store.
It was at Pete's Candy Store, that Charles and his trio, the Valentines, maintained a weekly gig, and it was where their popularity grew and they achieved modest success. Over the course of ten years, Matty released four records (several with the Valentines), composed the musical score for a film, playing himself in a bit part in Hal Hartley's Meanwhile.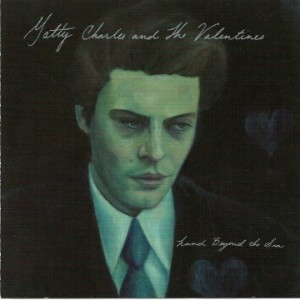 Both with the Valentines and through solo gigs, Charles gradually acquired a reputation for his gritty alt-country style as a guitarist and vocalist. The Village Voice compared him favorably to Guy Clark. Acoustic Guitar Magazine heard Johnny Cash or "a less twangy" Robert Earl Keen. Other critics likened him to Willie Nelson, Steve Earle, Waylon Jennings and Kris Kristopherson.
But Oregon's siren song beckoned him home to Portland in 2012. Shortly after his return, Matty met Katie Wheetman at the Landmark Saloon one night, and from that encounter forward a partnership was struck. Katie brought a pedigree of her own to the collaboration.
Her father, Danny Wheetman, has an array of musical creditials among which include playing fiddle for John Denver in the '80s. He has fronted the touring band, Marley's Ghost for over thirty years. Her mother, who performed as vocalist in an Aspen band called Pearly White in the '70s, is a singer/songwriter today who performs under the name Seraina Wood. And though she frequently sat in with her musician twin brother Trevor at some of his gigs in Seattle, Kate had never sung in a "band" before. Then she ran into Matty.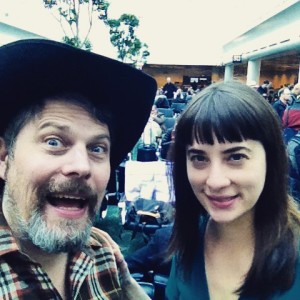 "Matty and I met by chance at the Landmark Saloon in May 2012.  I had just been on a family trip where I did a bunch of singing, and when I finished the trip, I vowed that I would find some folks to play music with in Portland.  The night I met Matty, he had his guitar with him, so I asked him for his card so we could get together and play sometime.  We got together the next week and discovered that our voices had a really great blend etc…."
So, it was a year or so after their moment of kismet that I met Matty tending bar at the Starday Tavern out on Foster Road. It was only a matter of time until, during a lull in a particularly slow evening, Jeff Bailey coaxed Matty into coming out from behind the bar to perform a song or two.
What Matty did was to play deceptively simple guitar phrasings on his old Martin guitar, while singing his own songs with a voice like burnished hickory. I was blown away, and I told him so: another propensity of mine. He was good. Total pro. A sound and style all his own.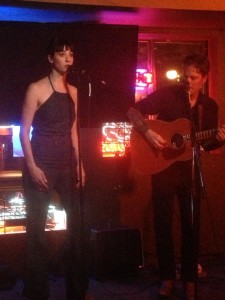 A few weeks later, Matty was back at Pearly's Open Mic—on his night off, no less—this time with a tall, pretty, dark haired woman in tow. Katie Rose. They sang three or four songs together. He usually sang in the lead, with Katie providing sweet high harmonies, against Matty's effortlessly well-executed guitar accompaniment. I was knocked out. My favorable impressions are in that same article, cited above.
They've been working toward the release of this album since those days—a couple of songs I heard that first night are represented in this collection. The record doesn't sound that much different than a Valentines effort, except for the fact that Katie's presence greatly alters the environment.
There's a reason why there have not been a lot of great vocal duos in the history of popular music. It's very hard to do. More precisely, it's very hard to do well. I can think of Simon and Garfunkel and the Everly Brothers doing it well. Even fewer are teams comprised of a man and a woman.
It's not just the difference in the voices that's hard to manage, it's the difference in gender perspective. The material must reflect an unique spirit of togetherness, even if the song should speak to falling apart. George and Tammy, and Sonny and Cher are the only pairs of male/female vocal acts that I can think of as pulling that feat off.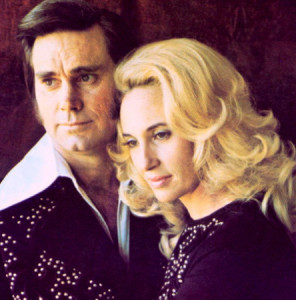 Matty and Katie traverse musical turf nowhere near the domains of George and Tammy, nor Sonny and Cher. As I pointed out in the previous review, their construal is far closer to the rare encounters between Gram Parsons and Emmylou Harris. Their country is the western prairie and the lone restlessness such wide-open distances produce.
The couple recorded the basic tracks live, just Matty's guitar and their two vocals, accompanied by drummer Kevin Major, at Fremont Studios, with Brud Giles manning the board. Instrumentation sparse and in keeping with their style, Matty and Katie recruited Joel Savoy to play fiddle and guitar, and Nick Forster to play tenor and electric guitars, and mandolin.
Forster is a member of a Grammy nominated bluegrass band called Hot Rize, and the producer/host of a radio program E Town, based out of Boulder, Colorado. Veteran bassist David Jackson is a founding member of the band Dillard and Clark, and Hearts and Flowers, and has played a long list of well-known rock and country artists, from Jackson Browne to Dwight Yoakam.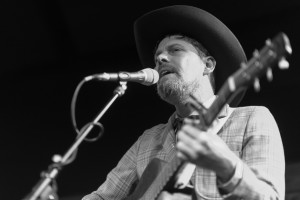 Matty actually sounds a little like Jackson Browne on "What I Want," with his reedy vocal intonation, pining a lonesome plaint, until Katie jumps in for the harmony parts, wherein the combination of voices instantly melts into golden Everly butter. The musicianship on this cut is out of the park. Nothing overstated. Everything perfectly pristine and in its place. Nice.
Katie's lead vocal on the simple "Julia" recalls early Linda Ronstadt's honeyed euphony, an engaging  choirgirl, a sense reinforced even more when Matty adds the backups— sounding all Don Henley-like circa "Hasten Down the Wind."
The homespun waltz, "Steady and True," calls to mind Gram and Emmylou. Humble and plain guitar backing simple vocals. Echoes of Irish balladry reverberate from a distance. But at many turns the blend between Matty and Katie is pure Everlys—there's a certain ineffable quality—only rarely duplicated. A stroke of fortune, to be sure.
A stripped-down ballad, "Maryanne," plays like something Townes Van Zandt might have written. The ghost of John Denver lingers in the corners of the melody. Guest Arcellus Sykes' elastic double bass columbines around the trellis of Matty's deceptively simple guitar presentation, the creaky weariness in his voice smoothes when Katie arrives for the harmonies at the chorus.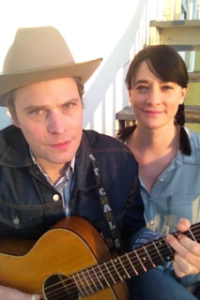 "Hey, Pretty Birds," is a lilting waltz, again with Sykes' backing on bass, that recalls some of the great folk singer/songwriters of the early 70s: Steve Goodman, Danny O'Keefe, Paul Siebel and a hint of Jerry Jeff Walker at the back of the sonic palate. Katie slathers on more Everly harmony gravy. And there you go. It doesn't take much for these two to make a song work. They draw you into their very intimate world, spinning their tales like cobwebs.
Conversely, "One Hundred Years," is pure, old-time traditional country corn—the Everly vocal blend is never far away. Savoy's forlorn fiddle kicks things off. A faint echo of J.D. Souther and Linda Ronstadt dueting his "Faithless Love" threads through the vocal melody, although the twang is set to stun in this instance. In addition to the fine fiddle, Savoy chips in some mighty slick pickin' in the solo. Zesty!
The Linda Ronstadt comparison seems apt, as Katie takes the lead for "Where They're Gonna Bury Me," a performance that sounds as if it could have come from that same Heart Like a Wheel period. Forster provides subtle, but perfectly placed electric guitar fills, never once crowding the space, but always adding just the right touch, usually with a country chortle or trill.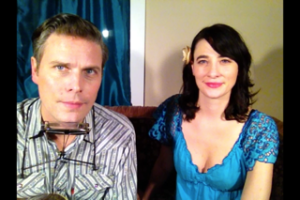 I wrote about "Glorietta" in that Starday article, so I won't repeat myself (for a change) here, but everything I said then: all the comparisons and descriptions, are completely in keeping with everything here. It's a pretty, dusty, windswept song. The familiarly catchy chorus and Forster's flitting mandolin phrasings decorate "Standin' On the Corner (With Your Head On Fire)," yet another of Matty's superior compositions. The wonderful bridge is far outside the alt-country territory he has staked out for most of his material, stylistically. An unexpected departure in just the right place in the program.
"Long Gone" sits outside the fences of the country pasture, as well. Closer to Jackson Browne (with Emmylou backing) perhaps. The pining feature is still prominently strong in the lad, but here more in keeping with a folk rock sensibility. Everything about each of the dozen songs on this album is flawless—skillfully executed by the players—well-crafted numbers: each instantly recognizable, as if the song had been heard a hundred times before. Matty is an expert at weaving new cloth from old strands.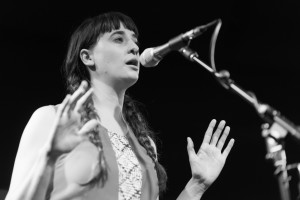 Katie returns to intone the winsome solo vocal on "Stars That Shine," joined by Matty with harmonies at the turns. It's perhaps her best effort of all, demonstrating Brud Giles' proficiency in capturing the delicate articulations expressed within her richly human voice. Every nuance and filigree is secured with faithful attention to detail. It's yet another of those songs that's been out there in space for quite some time, waiting for someone to write it. And Matty just happened on to it first. He's got a lot of songs like that here.
For example, "I Belong to Heaven" sounds as if it has always had a back page in the American country gospel hymnal, though bursting forth with a secular sensibility: "I am not a miner for the things that cannot be/I belong to heaven and the world belongs to me." It's a simple arrangement. Just a guitar and two voices, but the purity of the sound is remarkable. Katie and Matty blend in a most unique way—here somewhat differently than most of the other songs in the set. Her angelic soprano soars above Matty's homely baritone, like June Carter above Johnny Cash's younger brother. Try to hear that one I your mind's ear!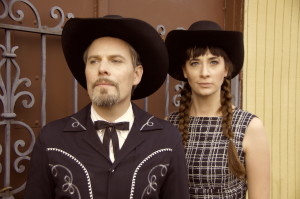 Their music is deceptively simple. The accompaniment doesn't come any more stripped-down than this. What there is of it is at all times quite tasty, but the audible landscape is mostly quite sparse. Matty Charles and Katie Rose bear the weight of these songs squarely on their shoulders. Lesser singers could not pull off the task. Their vocal blend is directly in the spotlight throughout this program and they never once fail to deliver. As authentically American as roots music gets.
March 2016