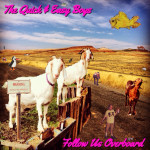 Follow Us Overboard
Self-Produced
It's been nearly four years since we took a listen to the Quick & Easy Boys' sophomore release, Red Light Rabbit in 2010. In the interim, the frisky three-piece has toured the country relentlessly—while releasing their third album along the way, Make It Easy, in May of 2013. As was noted in the earlier review, the Quick & Easy Boys are a great bar band, the perfect band to see live, onstage in a club. They are stylistically diverse for a trio and they don't take themselves too seriously. They're entertaining. As a flourishing live act they fulfill one other essential imperative. They're really good.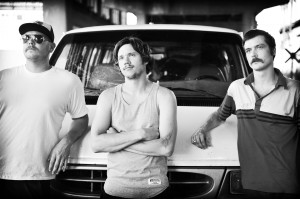 And tight. Really tight. To be sure, the Quick & Easy Boys are throwbacks to the days of yore, when an intrepid rock band knocked it out in the clubs, fighting the good fight, learning the necessary tactics required to become successful, while acquiring a loyal fanbase along the way. Together for nearly ten years the Boys have intrepidly criss-crossed the country countless times from Tucson to Tucumcari, Tehachapi to Tonepah, playing every kind of stage that's ever been played.
But, wearying of life on the road, drummer Michael Goetz finally called it quits earlier this year, soon replaced by Casey Anderson. The other two original members—bassist/vocalist Sean Badders and guitarist/vocalist Jimmy Russell—have soldiered on, with Anderson at their behest, maintaining the difficult to define lineage of their fostering. A great bar band.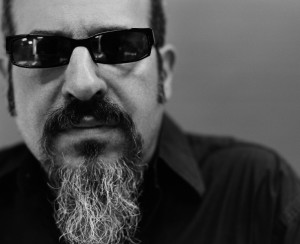 And while their self-produced previous releases sounded great to anyone's ears, for their fourth album the band elected to enlist the assistance of a pro. That would be Steve Berlin of Los Lobos. Berlin and his family have lived in Portland for several years now and along the way he has taken on a few projects in the role as producer—most notably Y La Bamba's Court the Storm in February 2012 (my choice as the Album of the Year for 2012). Here as there, Berlin manages to cover his sonic tracks, leaving not a sound print in the digital dust. As was pointed out in the YLB review: He's so good you don't even know he's there.
The Boys gave Berlin more than forty songs and chunks of songs to consider for this outing. There are fifteen songs included here. Five of those seem like some of the snippets originally provided for their producer's approval. But just the same it all signals a slightly different musical direction for the band. Much of that shift can be attributed to Berlin, though most certainly the band knew where they wanted to go heading into these sessions.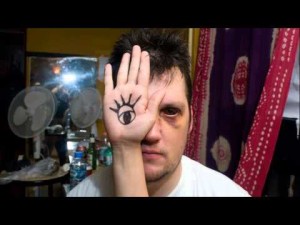 Another wise choice in the assemblage of this package was the securing of Isaac Brock's Ice Cream Party Studios here in Portland in which to record. Isaac Brock, leader of Modest Mouse and owner of the studio graciously allowed the Quick and Easy Boys full use of Mouse equipment—which one would presume to include some of Brock's own one-of-a-kind customized and modified guitars and amps. From the scintillating sound of the finished product, it seems entirely possible.
The Boys have professed a sonic vision for their album that orbits between the Beach Boys, the Bee Gees and Flaming Lips—a trajectory of which, in and of itself, would have to be considered quite an achievement. But, though they regularly glint flashes of those three outfits, the QAEBs style cuts closer to the land of the American heart than even the disco surfers and the 21st century acid heads. Rootsier. Ballsier. Cut from heartier, beefier stock.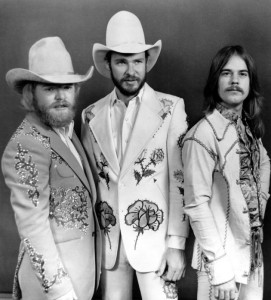 Think ZZ Top. No not those guys. The band that played like a bunch of hellbent cowboys before they started becoming cartoon characters of themselves post-Fandango, from about 1975 on—at which point they became fashion icons to a generation of Dynasty Ducks. Think of early ZZ Top swashed together with a loosy-goosy style maybe a little like Lowell George/Little Feat. I guess that would get you to a northwest version of Flaming Lips in some ways, come to think of it.
In the past there were frequent generous portions of funk in the Boys' presentations. And here they lead off with "Breathe," the chorus ripped directly from Parliament's classic anthem "We Got the Funk." A brief, soulfully wild-assed bridge—buttressed by horns or an organ or something back there—veers diametrically from the body of the song, but affords vocalist Badders the opportunity to come in with something that sounds like a melding of Harry Nilsson ("Jump Into the Fire") with Prince ("Kiss).
It's pretty impressive! And, in the phones, this recording holds up real well against all the aforementioned. I know this because I just checked. Sounds great! The performance of the second verse sounds straight out of the Saturday Night Fever soundtrack, so they can cross that one off the list. Bee Gees: check.
However, with that one song we pretty much leave the funk behind for this Quick & Easy Boys outing. The first among the five "snippets" follows—sounding similar to the run-out grooves on Sgt. Pepper… with thematic content comparable to "Fall Breaks And Back To Winter" on the Beach Boys' Smiley Smile. Beach Boys: check.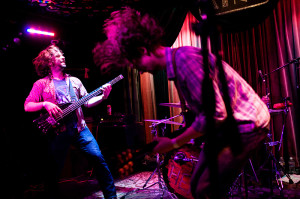 "Die" moves closer to that ZZ Top template, with Jimmy flicking off a bluesy bluster of crunchy licks. Think if the Top had gone in a different direction when they went in a different direction at the end of the '70s. What if John Doe were the lead singer captaining the band through their haunted waters? Chew on that! The chunk "Love Will Go," works with the bewildering lyric: "It's the cool Donald Duck and he's been tellin' everyone." Maybe it's something they heard out on the road that I don't know about.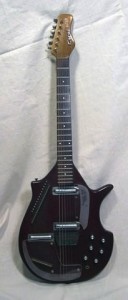 A banjo-like guitar/sitar (or possibly a stompbox effect) figure lends "Heart is Torn" a swampy feel reminiscent of the Doobie Brothers' "Black Water." But long about the arrival of a monstrous chorus, this song kicks into intense overdrive, with synth-strings (Melotron?) harking a monumental war dance. Russell's writhing riveting guitar solo through a sassy break takes the song up to another level. Great stuff!
Starting out demo-like, with just a few guys sitting around the corner piano doo-wopping their way through the intro, "I Go Walking" soon reaches lift off, maintaining a hard-edged '50s feel throughout. Bay City Rollers dancing with The Ramones: with David Bowie looking on. The song builds as horns splat out from the chorus into the second verse. The insistent rhythm and Badders' gruffish singing voice gives rise to comparisons to the sort of urgency often demonstrated by Roland Gift and Fine Young Cannibals. Another solid song. Zesty production.
Among the handful of fragments presented here, the sloppy "Better Way to Heaven" seems more likely than the others to evolve into a real song at some point. A cool repeating guitar riff pushes the piece past the (intentionally) half-assed vocals. Still, with the addition of a chorus and a bridge, there's something in this that could be fleshed out. It's just a little seed that hasn't sprouted yet.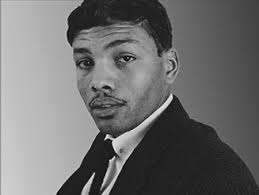 Further '50s riffage, this time distinctly driving energetically around the "bad Boy" Larry Williams ("Bony Moronie," "Slow Down," "Dizzy Miss Lizzie," and many more) neighborhood, propels "I Worry Myself." There is also the fact that the melody in the verse vaguely resembles Ernest Tubb's country classic, "I'm Walking the Floor Over You." There. That's been said. That's out in the open. Just the same, Badders calls to mind Pat DiNizio of the Smithereens vocally on this cut. Something in the adenoids.
"Chasing Shadows" rides in on a bit of a contemporary country pony, although the choruses ring with a punchy horn section and vibrant "girl group" back-up vocals—taking it in a more soulful direction country music has yet to contemplate. Again Russell provides an amazing array of guitar interjections that are quite uniquely his own. A send up.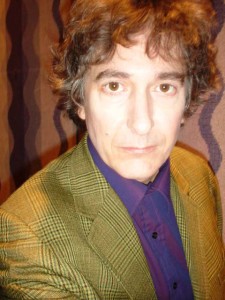 The soul-styled horns stick around for "Black Eyes," a Stax informed slab of r&b that evokes the fabulous '70s Jersey-based (buds with the Boss) soul band Southside Johnny and the Asbury Jukes. Well done! "Rave Bird" flies with Flaming Lips wings, although Stan Ridgway hovers nearby, to be sure. Jimmy's chortling psychedelic guitar and Anderson's trippy drumming serve to create the acid groove. With a heavily echoed vocal sounding megaphoned in by Gibby Haynes of Butthole Surfers.
The rudimentary snippet, "Ponytails," buttressed by simple guitar and medieval recorders, again courts Beach Boys' turf circa late '60s. "See Her Changing" revisits the Gibbness fever, in this case given the ZZ Top treatment. Think: the Bee Gees with balls. I know! A very interesting mashup, indeed. It's like two separate records playing at the same time. Cool.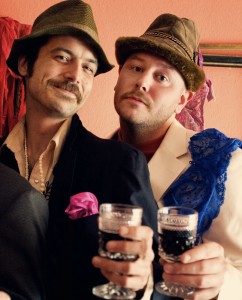 And too, for all intents and purposes, the final song, "Asleep," is the most uncanny rendition of early-era Nilsson I have ever heard. Badders should consider a cover album or something. Quite amazing. The old-timey joviality of the arrangement fits right in with the Nilsson canon from Harry in 1969 through The Point, in 1971. A killer vintage synth solo in the middle adds to the period effect. The guys conclude the song with a sort of Abbey Road inspired choral pastiche, followed by the brief "Joe Schmo" which would serve as "Her Majesty" in this particular context. That final fragment sounds as if Frank Zappa swung by the Beach Boys' house in 1966 for a cup of acid kool-aid and a campfire jam. Weird.
This is quite a worthy effort, and far different from the one many fans of the band might have been expecting. The funk which played an integral part in former Quick & Easy Boy incarnations is used here as a mere launching point—to explore regions where the band has never gone before. And while producer Steve Berlin has done everything within his earthly power to disguise them, the Boys do have their musical limitations. Their songwriting isn't going to frighten Arcade Fire or whoever.
But at the same time, these guys certainly put themselves out there for this affair. And while every song isn't always a hit or a homerun, they do make good contact on all of the ten songs they send to the plate. The decision to include the five crude scraps was ill-advised—as those momentary train wrecks really derail the album's momentum. The record is forty minutes long with just the ten real songs, and they should have left it at that. It's unclear what their reasoning was with that choice.
Still, with that being said, this record is otherwise a veritable magical musical mystery tour. Particularly unique are the excursions into the Bee Gees sing "La Grange" part of the field. There is something there that is most definitely worth further exploration. And the Nilsson guises are especially delicious as well.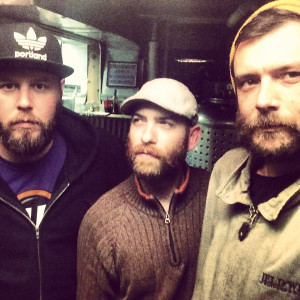 Everyone involved in the project obviously put their heart into it. Jeff Saltzman's engineering is laudable for imparting definition to an often-crowded (though never overcrowded) mix. Steve Berlin has again proven himself to be quite a versatile producer—one who really listens to the songs, fleshing out the very best aspects of each of them. But it's the Quick & Easy Boys who have taken their music to a new level.
They very well could have continued doing what they were doing. It served them well enough for the past decade. And they are very good at what they do. Instead the band has chosen to step up their game—to move in new, different directions. That is not an easy undertaking for a trio. There's not always a lot of room to move. But the Quick & Easy Boys cast their lot with the spirit of adventure and experiment and seem to have found a path out of whatever stylistic quagmire they may have found themselves. It's going to be quite interesting to hear where the lads will go from here.