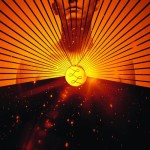 Medallion
Glad I Did Recordings
It's been three years since we last heard from Matt Sheehy and his smart synth pop band Lost Lander. In that time he has undergone several life transforming experiences, many of which are reflected in the cohesive program presented in this sophomore effort. The focus is more acutely drawn here, more clearly defined. Which is saying something given the precision their chosen genre demands.
Lost Lander toured extensively in support of their first release, DRRT— acquiring a prestigious list of critical accolades along the way. Perhaps the most prominent among Sheehy's post-tour activities was his creation and performance of the first ad for the much-maligned Cover Oregon campaign (I looked all over the internets for a link and I'll be damned if I can find a copy of that ad. Laura Gibson's subsequent commercial is still floating around, but Matt's contribution is, sadly, nowhere to be found).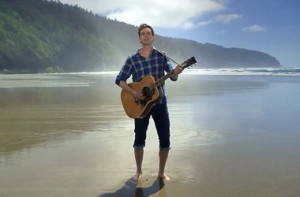 It's sort of a Guthriesque, "This Land is Your Land" affair, entirely in keeping with Matt's ulterior career as a forester. More's the pity the clever production is no longer available for viewing. It wasn't like the ads were big budget affairs to begin with, though they did serve as symbols for the boondoggle the entire campaign became. It must be said that, for all that went wrong, it certainly wasn't the fault of the commercials.
Other calamities in Matt's life more definitively shaped the context of this album—a sense of loss and redemption hovering over it all. His mother died and it is clear that her passing had a profound impact on his psyche. Her recurrent dream of Lost Land Lake was the inspiration for the band's name when they first convened in 2011, and her passing cast a longer shadow over the philosophical perspective expressed here.
Then, on top of that, Sheehy witnessed the disintegration of his intentions to marry and the subsequent breakup of that relationship, adding yet another layer of anguish to his woe. But in the midst of that adversity, Matt and Lander keyboardist/vocalist Sarah Fennell began to forge a deeper bond beyond their musical affinity. That sense of renewal and reconciliation manifests in this new recording as well.
For this second outing, Sheehy has again aligned forces with Brent Knopf (Menomena, Ramona Falls)—who serves as producer and contributor on keys. That would be considered a wise choice, as Knopf did a masterful job in both capacities on the first go around. Here he only exceeds his previous work, as nothing, not a single note, seems out of place here. All is as it should be, and it is glorious.
Last month I took Sleater-Kinney, or more specifically their producer John Goodmanson, to task for the unnecessarily ornate, gaudily overwrought aural picture the team painted with their new album, No Cities to Love—a cake with way too much frosting. By contrast Lost Lander's Medallion, also heavily produced, creates quite the opposite affect. It's a presentation filled with open air, where every of the varied instruments (and sounds) has room to luxuriate, a space all its own, before it disappears.
Sheehy and Knopf (sounds like a book publisher or a law firm) work in a 21st century manner, exchanging files of their projects and pieces online, rather than regularly meeting together in person in the studio. This aloofness does not translate at all in the music, for it sounds like Knopf lives inside Sheehy's head most of the time. It is impossible at any given moment to ascertain just exactly whom is executing a particular part, or precisely what instrument is being played.
Which was pretty much the case with the first album, but here the process is even more refined. The production is world class, and somehow that pronouncement seems to shortchange the album somewhat. It's truly a pleasure to listen to. Breathtaking.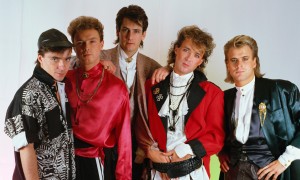 Sheehy, Knopf and the band come from a distinct '80s synthpop perspective. At various points one can hear sonic references to all of the great synthpop acts of the era: Tears For Fears, Depeche Mode, Human League, Erasure, Howard Jones, Spandau Ballet, Ultravox and middle-period New Order, most obviously. But better. Much, much better. The technology that could only have been approximated and intimated in the '80s is here, now, for the savvy musician. Lost Lander are very savvy. They know how to use the technology as well as anyone.
This is no easy achievement, given the dappled emotional light and intense depth of field imparted within the subject matter. Still, at no time do the music or arrangements ever overtake the sentiments being expressed, instead at all times they compliment them.
A brief introductory interlude called "Pre" emerges into the first real track called "Gemini." A halting flutey organ motif, underlain by a wiry synth bass play against jittery, ostensible electronic drums. Matt enters the vocal picture with the observation "There is an animal that finds us in the night/I see its eyes reflected in the soft light/I see trouble every time I look for you"—accented by a lone, low, muted trumpet figure of seven notes that appears then vanishes until it is called upon to fill the same space later on.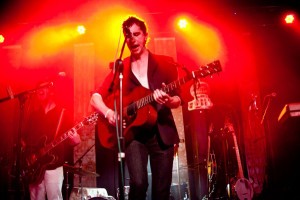 The mantis-like synth turns rubbery in the second verse and momentarily dominates the scene. All turns quiet for the turn at the chorus, a chattering synth in the background and Fennell's expert backup vocal. At that point the chorus bursts into an Afro chant, Sheehy's pleasant tenor turning grittier, calling to mind Curt Smith of Tears For Fears. "One by one we share a troubled… heart." A sense of deliverance. Break down to a trumpet theme provided by guest Kelly Platt of Beirut and a weird wobbling synth feature. As might be expected, it all comes together down the homestretch, but never crowded, instruments speak their piece and get out of the way, a minimum of sustain to soak up the panoramic vista. A place for everything and everything in its place.
Every song in the set is laid out with the same precision and attention to detail. "Flinch" comes in with an early Eurythmics (and hint of Psychedelic Furs circa "Love My Way") setting, but as if ABC's Martin Fry or Neil Finn in his Split Enz days were applying the vocal where Annie Lennox might typically be. In reflection of his mother's passing Matt sings "I need to keep a piece of what you leave when I'm alone again and feel your presence," the intensity of his proclamation is Bono-esque, but free of creaky histrionics. Another anthemic chorus lodges the song securely in the memory, seamless harmonies the bond.
The obvious hit of the ten tracks presented is "Walking On a Wire." Sparkling piano droplets sweep with a flourish across an insistently sputtering synth. It's a song the Killers might do, although—as it has accurately been pointed out to me—better. Sheehy has a voice comparable to Brandon Flowers, with a similar slightly operatic delivery, coasting through the verse: "It seems so long since you sat on the bed with your hair all around you/Nothing there between us we were young, we were young."
Things turn more urgent at the stirring chorus: "Hold on to that thread/We will not sleep until we're dead." A second, even more ornate filigree piano motif springs up, sounding as simple as the first until you try to sing it. This leads to a stirring bridge, which resolves in permutations of the chorus, the two piano themes intertwined in alternating sequence, tying it all together in the inspired finale.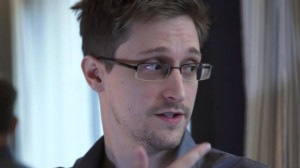 Purportedly the lyrics to "Feed the Fever" were taken from transcripts of interviews with hero traitor Edward Snowden, although on the surface they would seem to pertain to anyone whose conscience was weighing heavily in an untenable situation. "You never run straight, coz that's how they catch you/Feed the fever, sign away your life." The arrangement is Howard Jones meets Depeche Mode. Tidy, compact. The production values are exquisite. The hook could snag a marlin.
It is difficult to put into words how complex these productions are—crafted with such meticulous care. The shifting clouds of tones and timbres on the introspective love song "Give It Time" burst like constellations in the firmament. Luke Price contributes a plaintive viola solo, which adds rapturous, windy wisps to the scene. Over another Afro tinged chorus, and with a voice sounding like Bono in a rare sincere moment, Matt delivers a heartfelt lyric. "I will crawl to you/Crawl out of my skin/And find myself again."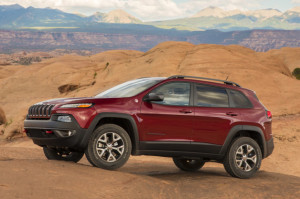 Of late there has been a revival: resurgence in the appropriation of African chant. It's that choral "Whoa-oh-oo-oh" sound that you hear in a lot of car commercials or any other ad attempting to purvey some sense of energetic espirit de corp (reference Imagine Dragons' "I Bet My Life" Sprite/Jeep Cherokee campaigns, or more recently X Ambassadors' "Renegade"—also for Jeep Cherokee).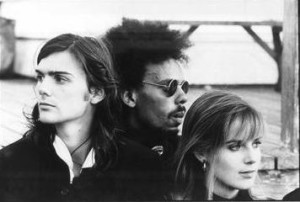 For a long time I thought the whole tradition could be traced back to Dream Academy and their hit from 1985 "Life in a Northern Town." But after giving it some thought, I believe the whole thing started with Paul McCartney and his Hawaiianish finale for "Hello/Goodbye." It probably goes back farther than that.
Whatever the case, Matt interjects some of that inspired, tribal character into several of his songs. My guess is this is not intentional—or premeditated anyway. It seems as if the triumphal outbursts are more likely a result of real emotions and emotional realizations, not a pitch for Jeep Cherokee legitimacy. As such, they can be accepted as genuine expressions of individual transcendence.
"SunBurns" is an example of just such an uplifting motif. A shimmering arpeggiated synth gives way to the very sort of chant of which I speak, resolving on a key call-and-response line: "We hold out…" upon which Fennell bolsters the back half with a clarion call, "for the feeling." An intrepidly uplifting song.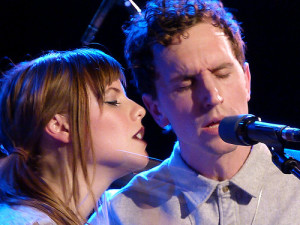 Though she only sings back-up in the essential scheme of this album, Sarah Fennell provides the sort of stalwart vocal efforts one might expect from Stevie Nix supporting Lindsey Buckingham. The blend isn't always perfect, but the level of commitment to the material is at complete unity between Matt and Sarah. The result is often quite stirring—as with Fleetwood Mac.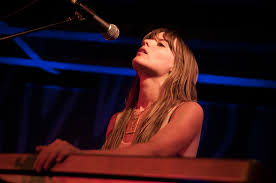 The pair demonstrate that vocal compatibility in "Never Go Easy," wherein their commingled duet in the choruses produces a powerful effect, as if the couple are reassuring themselves and each other. Stuttering low-synths and chortling guitars inform the scene with nervous unease. In the bridge, Sarah is afforded a rare moment to stand in the spotlight. The peeling exigency in her presentation calls to mind a similar quality often found in Elizabeth Fraser's (Cocteau Twins) work.
The track heads home on a familiar, spaghetti-flavored guitar solo riff, vaguely akin to some things the Allman brothers did in the bridge of "Jessica" (of all things). My first impression was that there wasn't much guitar on the album, but after sundry auditions, I have noticed that there are numerous moments of inconspicuously understated guitar flourishes throughout the program. But it's just like the rest of the instrumentation here: fleeting. You'll hear a musical figure or phrase, and then you won't hear it again for quite a while. You've got to pay attention!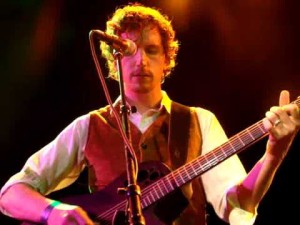 An example of one of the many songs that unfold slowly, opening like a flower bud, is the pretty ballad "Trailer Tracks." Matt wrote the song while on retreat, staying in an Airstream at the time of its composition and it reflects a sense of incisive introspection. "It takes every creature/It takes every kind/A momentary/Lapse of the mind/I am in the moment/I'm perfectly here/I can't shake the past off/Can't get myself clear." A molten guitar solo, evocative of latter day Talk Talk, melts down to the core in the conclusion.
"Crush" reflects a mood and setting similar to that of "Walking on a Wire," dauntless in the face of adversity, yet self-confrontational. "Self, please tell me what's the answer/There's no other way, to stay/Pull you through the mirror." And, as with its predecessor, the chorus is indomitable. "Welcome to the miracle club/We are here on the other side." Elements of Depeche Mode and Frankie Goes to Hollywood, with a flash of Simple Minds, invest the production values—although the final minute, blown out synth bass and "quirky" guitar solo, head off in a different direction entirely.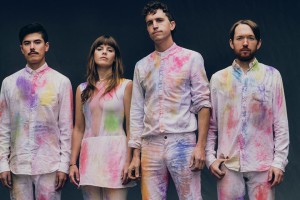 A sinewy feature similar in character to the work of Arcade Fire (perhaps with Brandon Flowers fronting the band) graces the hymn-like "Alpine Street," a number that could easily fit on The Suburbs. There are many moments here where the playing sounds as if it were executed by a real band, rather than individual instruments, more like a band. Drippy backwards flutes notwithstanding, this cut is probably the best representation of what the band sounds like live: which is pretty damn good, but different from the quixotic electronic ensembles assembled for the rest of the material.
In recorded music, the idea of "production" is a nebulous term, totally dependent upon just how much participants wish to alter and enhance the process and finished recorded form of their music. In the case of Sleater-Kinney (and they are certainly not alone), the choice was made to slather on the butter. In this instance, Matt Sheehy, Brent Knopf and engineer Jeff Saltzman went for the less is more approach, realizing a state of aural feng shui, where the sonic chi moves within the shifting environment.
As in life, there is not a lot of sustain in this album. Things fall away. Every musical part is clean and concise. Each struts its moment in the spotlight, then disappears—perhaps (or not) to return again at some other time. But in its disappearance the ambience shifts: the ear attracted by some other tracery. The workmanship here is artisanal.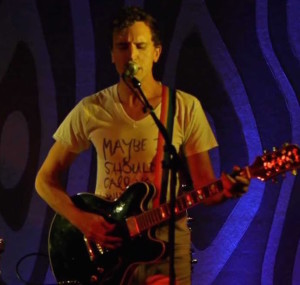 But above and outside of the rabbit hole fixtures one chases down through the eleven songs presented here is a lyrical latticework that binds each song, holding the entire project together. Matt Sheehy's mature lyrical insights reflect efforts of deep personal work and transformation. His intrepid emotional honesty when confronted by the dogging demons of the soul reflect great courage. His valiant spirit and force of persistence are unmistakable.
This is an album to be treasured—for all the life survived in order just to conceive it, for all the energy expended to craft it, for the joy it brings to experience it. The timeless feelings and delicate sensitivities conveyed, combined with consumate implementation, render this endeavor into a modest epic.
March 2015