The Jangler + 2 Unreleased
Self-Released
Steve Hettum has been a presence within the local music scene for the past thirty years. He first made his name as the manager for Billy Rancher and the Unreal Gods back in the early '80s. He managed other acts as well. He had his fingers in numerous pies. His affable, accommodating nature has always stood him in good stead in the greater Portland musical community.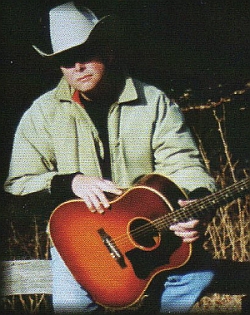 Somewhere along the line, Steve became a performer. He'd always dabbled at songwriting–he co-wrote several songs with Rancher, way back in the day. But it's probably been at least twenty years, now, that he has been a solo musician. Because of his personable gregariousness, he has always been one to lead various open mics, or to be the main cog around song-circles or open-ended jams. Since April of 2010, he has been hosting an open mic at Eugenios on Wednesday Nights.
As happens, as one gets older–and we all do, Steve has had some health problems of late. He had one of his hips replaced last November, which left him with a severe limp and a reliance upon a cane–not because of the replaced hip, but because of the one still intact causing him intense pain.
So, with the aforementioned in mind, it was especially painful for Steve to discover last August a growth under his tongue. After practicing the well-known avoidance gambit for seven months, it wasn't until April that he was diagnosed with cancer of the tongue. Not very hopeful news for anyone to hear. And for an exuberant singer/songwriter, not good to hear at all.
Last month, Steve underwent surgery. He had a significant portion of his tongue removed. Skin grafts were taken from his forearm to replace what had been cut away. He had numerous lymph glands surrounding his tongue removed as well. It appears that Steve has dodged a bullet. The cancer has not spread and the surgeons got it all.
His recovery has been phenomenally positive. Within a week of being released from the hospital, Steve was back at his post at Eugenio's as host for the Wednesday Night Open Mic. Because his vocal chords were damaged during the operation, Steve doesn't currently have much of a voice–hardly more than a whisper. But, fortunately, that condition is only temporary and he'll be back to singing and raising hell very soon. Stop in and wish him well.
A couple of years back, Steve released an album called The Jangler, which contains eleven original songs, including three co-written with Billy Rancher, way back when. That album is a good primer for anyone unfamiliar with Hettum's work, full of good-timey, country-tinged music, augmented by the likes of drummer Dennis Elmer, guitarists Jon Lindahl and Houston Bolles and bassist J. Michael Kearsey. Great ensemble work from everyone. There's an element of Hank Williams in all of it–stylistically a good point of departure.
But there are variations. "Over Easy" one of the songs co-written with Billy Rancher sounds as if it could have come from Dire Straits in their prime. Lindahl's Mark Knopfler-style guitar is impressive, and Steve's raspy, edgy vocal is Knopfleresque in it's own right. "English Rocker," a boogie tribute to the late great Brit, Mike Khan, is sung in blimey cockney.
And, if one wanted a lesson in concisely clever songwriting, one need look (nor listen) any further than to "Young Love," which Steve co-wrote with Mike Khan. Stir Buddy Holly's "Words of Love" into Sonny James' "Young Love" and pore it over a melodic essence of Chad and Jeremy's "Summer Song" and you have a sweet little pop song confection for the ages. Special.
The other two tunes Hettum wrote with Rancher are extremely catchy as well. "Then Again" has an Eagles-like country/rock feel, while "Party By Myself" rings of the country Stones circa "Dead Flowers." Steve's compositions "If There Comes a Time" and "That's Bein' Country" are soulful ballads, a little reminiscent of Jackson Browne.
Just a short time before he went into the hospital, Steve ducked into the studio to record as much material as he was able–with the understanding that it was a possibility that he might not be afforded the opportunity again for a while–if ever. Two of those tracks, "A Cowboy's Song" and "For Pete's Sake" display more of Hettum's ready knack for crafting thoughtful, catchy blues-tinged, country/folk/rock.
On "A Cowboy Song" Steve's jagged vocal sounds like Van Morrison fronting a Texas country band through a jangly, minor-key manifesto. A soupcon of Paul Simon's "Slip Slidin' Away" in the melody. As infectious as it is componently strange.
"For Pete's Sake" is an introspective country-flavored ballad–a reminiscence upon wisdom inherited from the homilies of some past sage: simple advice, but practical and true. "It's hard when you are young/Just can't wait to turn twenty-one…" The upshot being–"For Pete's sake slow down, son/Learn to walk before you run/You don't have to be a rolling stone/Find a woman and keep her safe/Cherish all the friends you make/Slow down son, for Pete's sake."
Sound counsel, no doubt, but certainly nothing that a genuine human-being under the age of twenty-one would ever actually consider. So, the intention in this exercise would seem, ultimately, to be ironic in function. But plainly and succinctly put, all the same.
Steve Hettum has been traversing a gravelly path of late. But, it's sure that he will overcome all obstacles with the same determination and grit reflected in his songs.